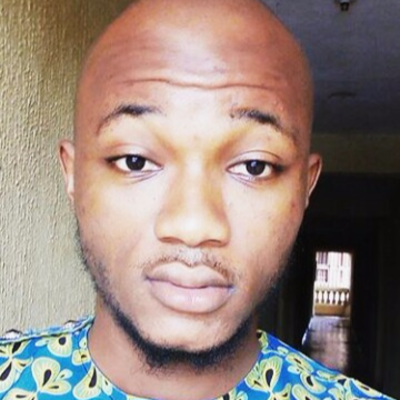 Uchechukwu O.
Junior Secondary Science Tutor
Home tutor in Eti Osa, Lagos
Junior Secondary Science Tutor with 7years experience, and strong capabilities in cooperative learning techniques e.g jigsaw methods, incentive based learning etc
As a teacher with a strong vested interest in Science, I have been able to constantly and consistently up the ante for my students, and in the process push them to improve, culminating in peak performance, a high level of curiosity, ingraining lifelong learning habits in the process, and overall make them better than they were before I met them.
A notable example was at the school where I served during my NYSC year. I taught Basic Science to Junior Secondary School students and I noticed that these kids were used to just 'getting by' in their exams and graded performances; hitting just shy off the 60th and 70th percentile. From working with them, I noted that they could do better and I pushed them with incentives, helped them work on their self confidence, public speaking and presentation skills, bridging the gap in assimilation, and at the end of each term most of them hit the 80th and 90th percentile.
Uchechukwu O. also teaches
About
I'm a graduate of Polymer and Textile Engineering from Nnamdi Azikiwe University, Awka, Anambra State.
I was a class teacher at a private secondary school in Ibadan where I took classes in Basic Science, Chemistry, Basic Technology and Mathematics. This secondary school is where I underwent my National Youth Service which culminated by July, meaning that I have had one full year of teaching experience, aside the sporadic experiences I've accumulated over the years from teaching nursery school age students, primary and secondary school students and adults. Although, I may have studied engineering, I still consider myself invaluable to the course of delivering excellent services in Biology, Geography and Conversational English.
I'm a firm believer in lifelong learning, and in stoking the embers of curiosity in my students till it becomes a raging inferno of knowledge acquisition.
Education
B.ENG Polymer and Textile Engineering




Sep 2012 - Jul 2017

Nnamdi Azikiwe University
Experience
Corp Member




Sep 2018 - Jul 2019

Fruitful Model College

As a teacher at Fruitful Model College, Awotan, I: - Prepared curriculum and presented the material to class. - Completed many other general tasks as well, such as tracking attendance, assigning homework, grading assignments, giving feedback and communicating effectively with students at all levels of understanding. -Provided high-level administrative support by conducted research, prepared reports, handled information requests, and presented ideas and concepts to the authorities.