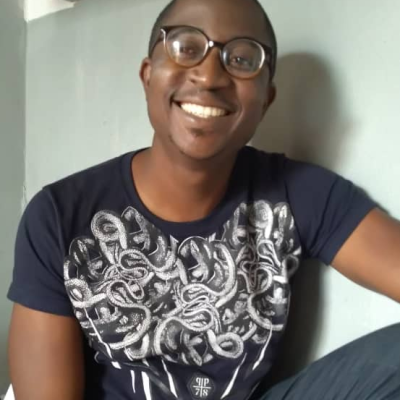 Olalekan L.
WAEC Accounting Tutor
Home tutor in Ikeja, Lagos
Accounting Tutor with Practical Experience
The whole objective of registering for Prepclass is to help WAEC students build a solid foundation for accounting before university. The benefits to be gained from understanding book keeping and accounting is enormous as it resonates in many other academic areas and I hope the benefits of registering with prep class is achieved.
I taught financial accounting at the professional level (for a short while though), and I am quite good at it. Numbers never lie and that's why I love figures -accounting and excel particularly. I have quite some experience in the banking sector and asset management space.
My desire to teach accounting stems from the need to keep the basics of the accounting field at the forefront of my mind. Overtime, I have realised that as you learn too much of a particular thing, there is a tendency to get lost in all the complexities. Accounting is really simple if you understand the basics, and I want to help people get the basics.
Olalekan L. also teaches
About
I am a graduate of business administration and finance. I also posses an Accounting Technichians Certificate(AAT) I am currently working to get my ACA qualifications, with two papers left to completion. I have also recieved training in microsoft excel and financial modelling
I have some experience in the banking sector working in finance roles.
Education
B.Sc Business Administration




Nov 2007 - Mar 2012

Ekiti State University, Ado Ekiti

Actuarial Science




Jun 2012 - Present

ICAN
Experience
Funds Transfer Officer




Nov 2014 - Dec 2017

Sterling Bank Plc

 Funds transfer operations. Examples; Inter-branch transfer, NEFT, NIBBS, RTGS  Preparation and the rendering of monthly returns to relevant tax authorities on branch behalf  Booking of loans, overdrafts, fixed deposits, call deposit and Bankers acceptance  Preparation of proof of accounts of all relevant ledgers  Automated teller machines management  Branch funds custodian  Preparing daily vault cash position of all relevant currency denomination  Accounts reconciliation of all relevant ledgers.  Cheques posting, executing the bank's policy on returned cheques

Deputy Associate Asset Managment




May 2018 - Dec 2018

AT & A Asset Management

 Performed research analysis, on various clients industries  Uploading of research report on company CRM portal  Worked extensively with the Asset Management, Capital and Business Development teams to provide information for strategic decision making  Assisted the finance team in the preparation on financial models  Carried out clients' visits  Preparation of daily research report and analysis