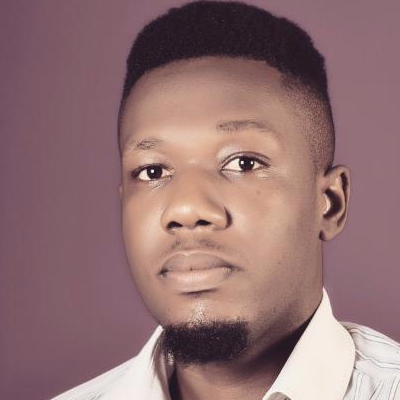 Answer C.
Jamb Government Tutor
Home tutor in Enugu South, Enugu
Jamb Government Tutor with 6 years Experience and Average of 15 Students scoring 270+ per academic session.
I'm a passionate scholar with great enthusiasm in teaching young people. With my innate ability, vast teaching experiences and proficient skills in employing related teaching aids, I have successfully tutored countless number of students to excel marvelously in JAMB Government examination.
Also, my core strength and undying appetite for research and history makes me a highly sought after Government Tutor in various academic institutions and learning platforms as I bring ease to the understanding of even the most difficult topics.
Meanwhile, I have successfully tutored specific students who desire to study courses in the university which Government is indispensable (such as Law, Political Science, Sociology, International Relations, Religion, Economics etc) to excel brilliantly in their JAMB and Post UTME examinations. My archive can attest more on my credibility, competency and intellectual prowess notably in transforming dull students into passionate, enthusiastic and determined scholars. I'm also very proficient in dealing with young people; especially in helping them work on their inabilities, actualize their full potential and make their dreams, goals and aspirations come through.
Answer C. also teaches
About
I am a graduate of Accountancy from Enugu State University of Science and Technology (ESUT), Enugu.
I have 6 years of productive experience working as a private tutor in the areas of Accounting (Management, Cost and Financial), Mathematics, Taxation, Financial Management, Statistics, Economics and Research/Project Report Writing. I live in Enugu where I have been able to successfully tutor over 50 students to pass various school exams, national exams and international exams.
My rare skills of using my talent and educational aids in imparting the knowledge of even the most difficult subjects easily remains my core strength as my students remain highly motivated and successful even after my reign as their tutor. I'm also an expert in helping students to continuously develop their abilities in the mission of actualizing their full potential.
Education
B.Sc Accountancy




Oct 2013 - Aug 2017

Enugu State University of Science and Technology
Experience
Financial Accounting and Government Teacher.




Sep 2011 - Nov 2015

X-ray Academy Enugu.

I successfully tutored SS1 to SS3 students of the learning academy by ensuring that they excel exceptionally in their SSCE. In addition to that, I put in maximum effort in giving the students thorough knowledge of the abovementioned subjects which would enable them easily prevail in their present academic level and even beyond.

Accounting Tutor




Oct 2017 - Mar 2018

Accounting Scholars Arena, ESUT.

I tutored final year students of both Accounting and Banking & Finance Departments of ESUT handling: Management Accounting, Public Sector Accounting, Taxation, Mathematics, Financial Management, Financial Reporting, Quantitative Methods and Statistics.

Financial Accounting and Civic Education Teacher.




Jan 2013 - Aug 2016

Crystal Secondary School Enugu.

I taught students Financial Accounting and Civic Education. I ensured that they get the most out of those subjects and as well performed brilliantly in both their class exams and SSCE.

Financial Accounting Teacher.




May 2018 - Mar 2019

Bosso Secondary School Minna, Niger State.

I tutored only the SS1 students of the institution thereby providing the students with a thorough headstart on accounting knowledge that will enable them to understand even complex accounting subjects.