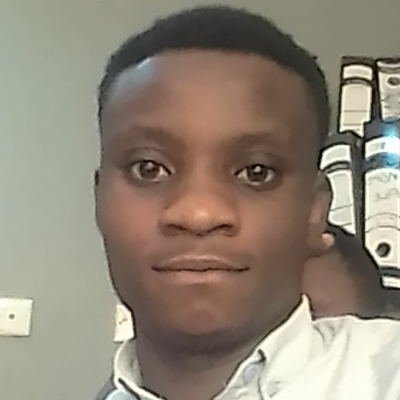 Assurance O.
British Junior Secondary History Tutor
Home tutor in Yaba, Lagos
A proficient and effective general tutor who has helped over 50 pupils score highly in both internal and examinations.
Education despite it's importance and vitality to societal development has been downplayed by the teenage population in Nigeria, mostly because they don't find a purpose in it. This is where my expertise come in. My experience over the years as a tutor has made me realize that until a child finds a purpose in knowing a course they won't want to learn it. So I mastered the art of relating every aspect of the course work to what the student loves and then bringing about a synergy towards the overall development of the child.
This principle I have come to put into practice and it has proved effective, as a result students under my tutelage get above 80% percent score when they sit for both internal and external examinations. Furthermore I abide by the principles of discipline and hardwork. Thus while imbibing academic knowledge to a child I also teach the child to be of good behavior not by flogging but by leading by example.
About
I am a graduate of Political Science and Public Administration from the University of Benin. I love teaching and will love to use this platform to reach out to individuals in need of a private tutor.
Apart from my experience assisting my younger siblings with their school work (which my parents says I'm good at), I have also taught my juniors in school, and even assist as a subsidiary teacher. I can teach English Language, Maths, Economics, and Government very well. I also assisted kids in their studies to pass their school and external examinations.
I believe my passion to contribute to the development of a child, patient personality, and good knowledge of various school course work, makes me a very qualified tutor for any individual.
I have a very flexible work schedule and is willing to tutor anytime.
Education
B.Sc Public Administration




Jun 2013 - Jun 2017

University of Benin
Experience
Economics, and Government Teacher




Feb 2012 - Jul 2015

Westfield Christian College

I thought part time the Junior and Senior Secondary students Economics and Government at the above stated institution.