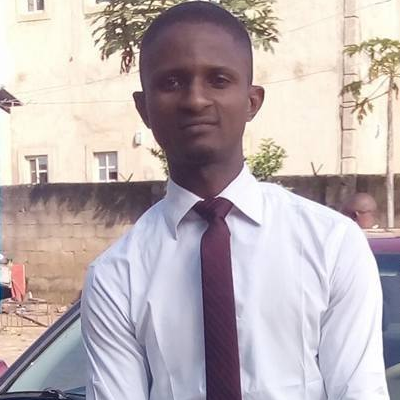 Kema G.
Junior Secondary English Tutor
Home tutor in Asokoro, Abuja
About
I am a graduate of linguistics from the University of Port Harcourt.
I have 2 years of wealthy experience working as a private tutor in the area of English language and Phonetics. I can also teach other subjects like Government, Christian Religious Studies. I am a christian you can trust. I have some competent skills which has helped me to teach and motivate my students as a tutor. And i am very passionate about teaching.
Education
BA Linguistics and Nigerian Languages




Jan 2009 - Sep 2014

University of Port Harcourt
Experience
English Teacher




May 2015 - May 2016

Leaders' Academy

During my time as a teacher at Leaders' Academy, i achieved the following : • I thought the students oral English and made sure their pronunciation ability were improved and polished. Unlike before, the students could now pronounce words the way it should be. And they also learnt how to transcribe sounds. • I did organize Spelling -Bee competition for them every week, which also improved their pronunciation ability. • Created a lesson plan for each weekly lecture. • Provided one-on-one assistance to students after class. • Motivated students to increase their passion for learning English. • Set the topics for each class and guided the students to practice effectively. • Developed and supervised tests and quizzes to be completed by students. • Encouraged student participation in the classroom. • Directed students to create their own practice dialogues by using the language materials that we introduced in the classroom. • Wrote student reviews each trimester to help identify their strengths and advised how to build on areas that needed improvement. • Developed management techniques to motivate students and promote proper social interactions. • Mediated issues between students and fostered a cooperative and cohesive classroom that reached its learning objectives. • Skillfully balanced the expectations of parents, students, and management to accommodate desires of all parties. • Teach students oral English with solid reference to Phonetics which improved their pronunciation ability. • Create a lesson memo with the necessary feedback about the topics discussed.