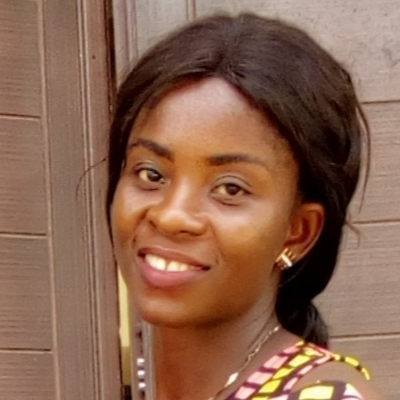 Chinonso J.
American Upper Primary English Tutor
Home tutor in Alimosho, Lagos
American upper primary English Tutor.
I have been privilege to teach the English language during my under graduate years, secondly as a Corp member. These two opportunities created a background for me to know the various methods of teaching. My proficiency in the subject also gave me the opportunity to be recommended to some parents in Niger state where I served to teach pupils various academic levels as home tutor of which the evidence is seen in their written and spoken English today.
My interest in this subject is based on my ability to speak the three major languages in Nigeria and the ability to bring this subject down to the language the pupils that find English difficult to understand. My focus is to discover strength and weakness of the Learners of English language with a view of providing ways to motivate them.
In order to make English a part of them and easy to learn so that their vocabulary and other parts of English can be developed. Having also discovered that Learners of English have difficulties in morphology, phonology as well as various aspects of grammar, my methods of teaching English has been put to work to tackle any issue with regards to the above mentioned problems. This I have been able to do by an act of patience and perseverance.
Chinonso J. also teaches
About
I am graduate of the university of Benin with a second class lower division in English and literature Education (Arts).
I have almost threes years of experience excluding the teaching practices I had while still in school which was and is still very productive which is visible in the recorded successes of students and pupils whom have really improved in their class work and moved to the next level of their academic pursuit.
My experience in teaching has exposed me to knowing that pupils and students learn at different pace and should be given special considerations based on how they learn.
I have also been exposed to specific and general areas of difficulty faced by English language Learners and how to solve them.
My patience and perseverance has made me equal to the task of being a good tutor.
Education
B.Ed Arts Education




Sep 2012 - Jul 2016

University of Benin
Experience
Class teacher




Sep 2018 - Present

MJ Spring Fields Children School

I prepare lesson notes , create teaching aids, teach the pupils and guide them to do their work. I also asses their work and make corrections. I do some weekly chores like making sure the pupils are clean each time am on duty and are also punctual to school. I also take some of the secondary classes some aspects in literature like drama and prose.

Subject teacher




May 2018 - Aug 2018

Perfect secondary School.

Prepared lesson notes, prepared teaching aids, marked notes and scripts, recorded grades and made sure every student participated in the class activities and the take home assignment. I also conducted assembly in the school. I was one of the press club co -ordinators and the schools secretary.

Subject teacher




Jul 2017 - Apr 2018

Day secondary School Auguan Nassarawa.

I was a subject teacher that taugh

Class teacher




May 2018 - Aug 2018

Perfect secondary School

While I was at perfect secondary School, I was a subject teacher of which I taught English language and literature, I set examination questions. I marked the students notes and examination scripts recorded their grades, invigilated examinations. I conducted assembly and made sure that the students where punctual to school. I was the schools secretary and also and also the assistant coordinator of the schools press club and debate club.

Subject teacher




Jun 2017 - Apr 2018

Day secondary School.

I was a subject teacher in Day secondary School Ungwan Nassarawa Kontangora. I taught two classes of four arms. I prepared lesson notes, marked the students notes, did a weekly diary recording . I set examinations questions, marked and recorded the scores of the students. In also participated in the invigilation of examinations . I was also supporting the schools sports master in the school.

Subject teacher




Jun 2017 - Apr 2018

Day Secondary school

I was a subject teacher of two classes of Four arms. I taught the students English language. I marked the students notes and made corrections on the assignments given to them. I set the examination questions, marked the scripts and recorded the scores. I served as the schools assistant sports coordinator sinc

Lesson teacher




Jan 2018 - Aug 2018

St. Michael's Catholic Cathedral (Bishop's Court)

I was a lesson teacher at Bishop's Court. I taught students of different class in the secondary classes. I was able to communicate with the students who found it difficult to learn in English language. I was able to come down to their level by giving some explanations in their mother tongue. This improved their understanding and rate of assimilatation and improving in their school work and examinations.

Subject teacher




Jan 2015 - Mar 2015

Eyean Government Secondary School

I worked as a teaching practices teacher. I taught English language , gave notes, marked their notes and gave assignments. I also set continuous assessment test and then invigilated .

Subject teacher




Sep 2013 - Oct 2013

Uselu Secondary School Edo State

I worked as a subject teacher. I taught English language, marked the students notes books, set continuous assessment test and recorded their test. I also invigilated the mid test.