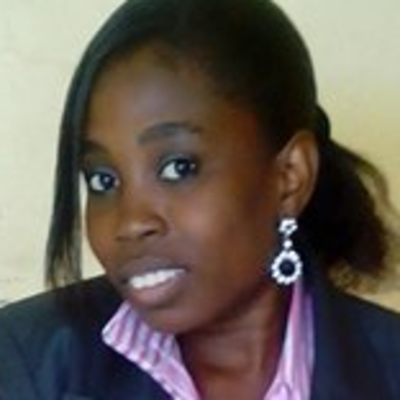 TEMITOPE A.
Pre-Primary & Lower Primary Tutor
Home tutor in Ikeja, Lagos
Pre-Primary and lower primary Tutor with 8 years experience in building solid foundation.
I developed passion for imparting lives positively, especially the younger generation and that has led me to picking up tutoring as a career in the past 8 years. it has been an awesome experience through all this years, these experiences has built a great deal of strength and skills needed for effectively teaching young and early learners i.e understanding how children communicate through their words, facial expressions, increased my level of patience and to list a few.
I have handled three pupils from different families from nursery 2 to primary 4 with minimum grade of 85% in all subjects. Also, they always qualified for Spelling Bee, Geo Bee, Math and reading competition, the major challenge encountered was in making sure my students finish well in all competitions at the end of every term has made my drilling skill stronger, it kept me abreast of the current changes and improvements made in the various curriculums. I also recently added to my qualification TEFL(Teaching English to Speakers of other languages) with specialization in teaching young learners.
I tutor children in Math, English, Phonics, Spellings, handwriting ,elimating fear as much as possible from the kids and also building interest for this subject especially mathematics and English Language as these key areas are the foundation that will be built upon as they grow. I accomplished this using fun materials e.g www.funworksheet.com.
TEMITOPE A. also teaches
About
I obtained a bachelors of science in Economics, in 2013 also TEFL(English teaching certificate) in 2018, I developed a passion for teaching especially to young learners during my youth service which inspired me to pick up tutoring/teaching as a career. I started tutoring in the northern part of Nigeria where mathematics and most especially english language was a major challenge for most children and by the Grace of God and hard work most of my student made it for spelling bees in their schools after tutoring in the north for 6 years I moved to Lagos and I continued tutoring and I added the skill of preparing lower and upper primary students for entrance exams at state and federal levels and inter-school competitions respectively.
the skills that have helped me to be successful in tutoring which I believe is my strength are as follows Patience, good teacher-child relationship, friendly correction skills to mention a few.
Education
B.Sc Economics




Sep 2009 - Jun 2013

Bowen University
Experience
graduate assistant




Nov 2013 - Dec 2015

federal college of Education

I prepared the course content and notes I used to lecture Introduction to economics ECN101 and also Office Practice BUS 101 respectively under the supervision of the Head of Department, I also set exam questions and graded for both courses.

Tutor




May 2015 - Dec 2016

Private Home Tutor

Mathematics & English Language Tutor

Tutor




Jan 2018 - Dec 2018

Private Home Tutor

English, Phonics & Spelling Tutor

Tutor




Jan 2015 - Dec 2018

Private Home Tutor

Taught English, Mathematics, Science and Geography

Tutor




Jan 2019 - Present

Private Home Tutor

Mathematics & English Language Tutor