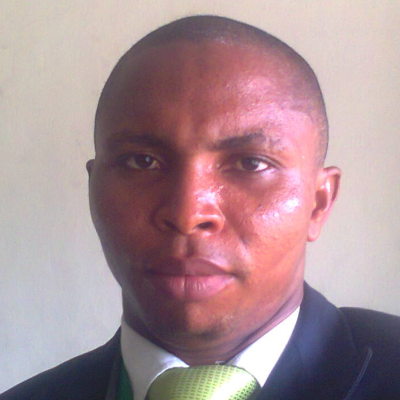 Idorenyin I.
Common Entrance English Tutor
Home tutor in Kosofe, Lagos
Common Entrance Exams Specialist
The importance of sound education which develops a learner roundly in all the domains of learning, cannot be overemphasized. To develop a total child both in head and heart, it is pertinent to choose 'a square peg in a square hole' that will facilitate the attainment of that objective.
To this end, it's my pleasure to introduce to you yours sincerely, an erudite scholar, passionate, professional, licensed, and seasoned educator with over a decade of teaching experience at both the primary and post-primary levels of education in Nigeria. A holder of the Bachelor degree and Nigeria Certificate in Education, yours sincerely specializes in preparing pupils for common entrance examinations to reputable school in the country. Subjects taught at the Primary School Level include Mathematics, English and Upper Primary Enrichment subjects. At the secondary school level, English, National Value Education and Government are my specialty.
I always teach to leave a lasting positive impression on my learners. I look forward to having your ward benefit from my wealth of knowledge and teaching experience.
Idorenyin I. also teaches
About
A Common Entrance Examination Specialist in Math, English and Enrichment subjects, I am a seasoned, TRCN Licensed, professional educator with over ten years of rewarding teaching experience at both primary and post-primary levels of education in Nigeria.
A holder of NCE and BSC ED, with passion to ensuring the success of my learners in their educational pursuit, l combine the 21st Century teaching methodology and future ready skills to prepare my pupils, not just to pass examinations but also for life ahead.
My ability to connect with young children and young adults at their level, sharpens my emotional intelligence and enables me to discover their learning challenges with a view to adopting appropriate learning strategies, methodology and techniques to motivate and make learning fun and easy for the child.
I always teach to leave a positive and lasting legacy on my pupils, and the testimonies to this abound. Book a session for your ward(s) now and thank me later for the results. Limited chance available.
Education
B.Sc Educational Foundations




Jul 2010 - Apr 2015

Ekiti State University, Ado Ekiti

Political Science




May 2004 - Jun 2007

Akwa Ibom State College of Education, Afaha Nsit
Experience
Head of Department, Humanities




Sep 2017 - Present

De Beautiful Beginning School is

Coordination of activities of the academic activities of the department- formation and updating curriculum , supervision of teaching to ensure it meets minimum acceptable standards, assessing and grading of pupils, monitoring of pupils' learning and recommending upcoming learners for reinforcement, updating school management with relevant information from the department, organising seminar for faculty members based on need, etc.

Common Entrance Teacher (Mathematics , English and General paper)




Sep 2008 - Nov 2014

Redeemers Nursery & Primary School.

I was a Common Entrance Teacher, taking the Pupils Mathematics , English and General paper.

Common Entrance Exams Teacher




Sep 2014 - Sep 2017

Gracity Schools.

I was a Common Entrance Teacher. I taught Mathematics, English, and Enrichment subjects.