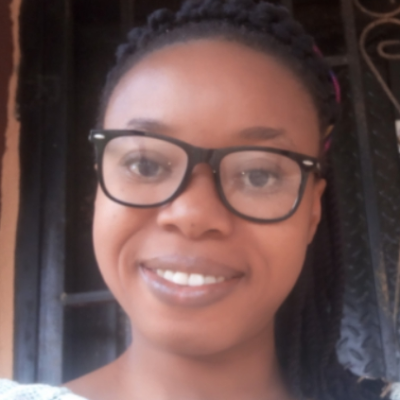 Oluwaseun A.
Junior Secondary Math Tutor
Home tutor in Lugbe, Abuja
Junior Secondary Math Tutor with 2 years experience and excellent improvement of ex-students
As a junior mathematics tutor, I treated each of the topic to be taught per class as a life problem and explained it in simple terms of daily activities for easy understanding of the topic. I gave practical examples and solved more of word problems before giving my students exercise to do in order to assess their understanding of the topic taught. This makes mathematics to be fun for them to learn, even some of my students that had lost interest in mathematics having the thought that it is a difficult subject later love the subject due to the tactics I used in explaining each of the topics to them.
For the 2 years that I have been teaching junior mathematics, my interest has always been to make mathematics a subject students will see as one of the simple subjects to understand and pass easily, so far I have been able to see the enthusiasm in most of my students as they performed excellently in their exams.
Oluwaseun A. also teaches
About
I am a graduate of Meteorology and Climate Sciences from the Federal University of Technology, Akure.
I have 3 years of working experience in the Academics settings as subject teacher and private tutor handling secondary school students in Mathematics, Physics, Basic Science and Technology using both theoretical and practical approach. Likewise, I handled toddlers in moral instructions.
I am IT-driven and I love playing chess game.
Part of the skills I possessed are good communication skill and interpersonal relation skill which made it easier to impart knowledge and mould the character of my students making them both academically and morally sound.
Education
Meteorology and climate science




Mar 2015 - Jun 2018

Federal University of Technology, Akure
Experience
Subject and Class Teacher




Sep 2014 - Feb 2015

Bellwether High School

I taught Mathematics, Physics, Basic Science and Technology of both the junior and senior arms of the school. Assessed the performance of students by conducting quiz, test and examination. I initiated a forum where I do give daily wise word relating it to present life situation and I have a platform in which discussions are made to address the menace in education. As a JET club coordinator, I conducted research on homemade white board maker's ink and also initiated a platform to improve club member's speed in calculation tasks using IT programming softwares.

Volunteer Moral Instructor




Jun 2008 - Present

The Apostolic Church Child Evangelical Unit

I teach lessons that cut across life issues using the given yearly manual and teaching aids material. I coordinate their assessment via setting of questions for test, quiz and exams. Preparing them for competitions which my students always performed excellently. I facilitate programs that improve their moral behavior in the society and build up their skills in their chosen field of career.

Administrative Assistant




Mar 2013 - Apr 2014

Urban and Regional Planning Board

Constantly supported the knowledge management domain of the organization by developing monthly reports which documents and tracks performance of organizational objectives. Key accomplishment include collating manuscripts for a published autograph. Scheduled over 80% of events and meetings for the Director in a timely and resource-compliant manner thereby mitigating against issues of over-allocation. Constantly ensured the efficiency of routine activities by maintaining correspondence and making sure that issue logs are resolved and escalated when necessary

Technical Communication Officer (Industrial attachè))




May 2011 - Sep 2011

Nigerian Airspace Management Agency

Communicated flight plans through computerized systems of receiving and disseminating information in a timely and coordinated manner Micro-managed other technical tasks in coding of flight plans to appropriate quarters via cables and Barette. Interpreted weather charts to various reporting lines and Developed weather briefs under the management of the Nigerian Meteorological Agency (NIMET)