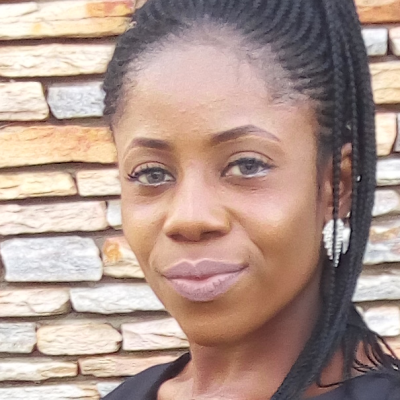 Okey L.
Pre-Primary & Lower Primary Tutor
Home tutor in Surulere Lagos State, Lagos
Pre-Primary & Lower Primary Tutor with 2 years Experience
I am a young vibrant graduate with two years of experience. I major on English, Mathematics and Science. I am seeking a position for independent tutoring. My experience as a tutor is a beautiful one. I get to relate and interact with parents and children from different tribe and background. I have experience working with preschool and kindergarten-age pupils. I have also tutored middle school pupils in reading, as well as high school students. Through these tutoring and counseling positions, I have learned how to best teach each age group. For example, I created songs to teach my three-year-old pupils to enable them learn fast.
My past achievement includes;
Helping students raise their grade at an average of 30%
Strong interpersonal skills in working with pupils to help them succeed.
My Skills includes;
Communication skills; this can be in different forms which includes; writing, listening and speaking.
Teaching methods which includes; Adaptability, creativity and leadership..
I am passionate about helping pupils improve in all academic subjects. I am confident that my passion and experience are the qualities you are looking for in a tutor
Okey L. also teaches
About
I am a graduate of Public Health from Babcock University in Ogun State.
I have generally 3 years working experience. My first year of experience was as a health educator, my target population were rural community, where I have successfully taught them on the importance of healthy living habits. Also worked as a customer care representative, where I attended to clients requests and needs.
In the north, I organized lessons and also taught students in the areas of math, chemistry, biology and basic science. I live in Lagos where i have successfully tutor students to pass school test and exams.
My skills in imparting knowledge is my major strength as students remains successful.
Education
B.Sc Public Health




Aug 2012 - Jun 2016

Babcock University
Experience
PA/Front Desk Officer




Feb 2018 - Present

O Naphtali Company Limited

*Plan the Md's day. *Schedule meetings and book travels. *Educate the employees and employer in maintaining safety health practices in workplace (using of protective clothing-masks, overalls, helmets, using warning signs in case of wet floors). *Welcome clients, issue visitors' badge, monitor visitors' logbooks. *Keep the reception area tidy and ensure supplies (pen, book) are available. *Attends to customers (customer service), evaluate their needs, follow up with customer to ensure their issue is attended to and determine the best service for them.

Public Health Personnel




May 2015 - Jun 2015

Live-Well Initiative

*Proposal and report writing (wrote reports on how the field work went), logistics department (helped to put in place the material needed for community development). *Engaged in community development (charity) by educating the older ones on importance of regular check-ups and also gave free drugs. *Trained and certified as an accident and emergency respondent. *Need assessments, Capacity building and promoting health.

Public Health Personnel




Jul 2015 - Aug 2015

Ministry of Health

*Worked with the environmental health officers on field work to make sure that working environment is safe and conducive for employees and employers. *Worked with the occupational health officers to ensure safety precautions and signs are obeyed at work place and protective clothing (helmets, googles, gloves, shoes) are used during productions. * Involved in program planning and developments. Monitoring and evaluation.