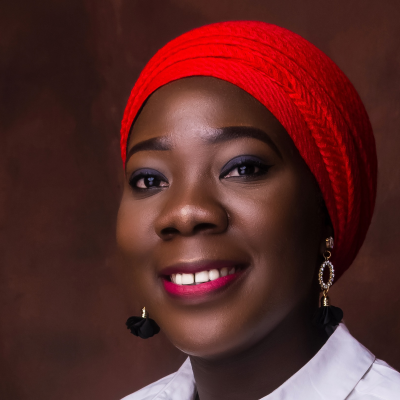 Ganiyat O.
Junior Secondary Math Tutor
Home tutor in Bariga, Lagos
Junior Secondary Math tutor with experience and a First class in Metallurgical Engineering
I have tutored students in Engineering mathematics while I was in the university. Mentored and tutored siblings to becoming A students in mathematics in senior secondary school. I ensure proper comprehension by each student hereby resulting in increased overall intelligence of students
I have an excellent track record of having high grades in every Mathematics examination ever written. I excel at communicating both clearly and professionally with parents/guardians and students. I just finished school, which makes me a great hire because I have a sharp mind and willingness to work.
Being a young adult, I can relate better with my students and create a condusive environment for learning peculiar to each student. Some students understand by various examples while some work better when they challenge their brains with class works. I employ various teaching mechanisms as required.
About
I am a recent First class graduate of Materials and Metallurgical Engineering, University of Ilorin. As the best graduating student of my class, I am very passionate about quality education. I have through my years in school tutored junior colleagues on subjects that they find tough and challenging and recording substantial improvement in their performance in these courses.
I am an excellent communicator with a can-do approach to solving problems and providing resolutions hence will leave no academic challenge faced by the young adults unresolved.
I am a proper role model to young kids that they can achieve whatever they put their mind to and being the best they can be.
Education
B.ENG Metallurgical and Materials Engineering




Oct 2013 - Sep 2018

University of Ilorin
Experience
Teaching assistant (Youth Corper)




Jan 2019 - Present

University of Lagos

As a teaching assistant placed in the departmental laboratory, duties majorly include: Assist Laboratory technicians with organizing and coordinating students laboratory practicals. Ensure compliance with laboratory rules and regulations Inspect the student's practical laboratory reports. Assist & Guide Final year students working on their thesis and External users of laboratory equipment. Assist with invigilation of students during tests and examinations. Inspection of laboratory equipment to ensure proper functionality. maintenance and servicing of some laboratory equipment.

On Site Engineer (Intern)




Apr 2017 - Sep 2017

WSTEELS Structures

As an intern, I Identified customer requirements, making models and prototypes of products (steel structures, stairways, office furniture, doors, trailer caravan, etc.) Compiled the Bill of Quantity for customers and attended to customer complaints. Communicated with clients and their representatives (architects, engineers, and surveyors), including attending regular meetings to keep them informed of progress. Planned the work and efficiently organized site facilities to meet agreed deadlines. Implemented quality control and health safety measures on site. Resolved unexpected technical difficulties and other problems that arose during construction work. Negotiated and agreed on a price for materials and made cost-effective solutions and proposals for different projects. Ensured that all materials used and work performed were in accordance with agreed specifications. Prepared reports as required.  Oversaw the selection and requisition of materials.

On Site Engineer (Intern)




Aug 2016 - Sep 2016

Nigerian Bottling Company Ltd (A member of the Coca-Cola Hellenic group)

Assisted the Maintenance Engineers in the organization's employ in discharging their duties effectively. Curated work orders for the organization's production lines  Managed stocks of supplies and equipment. Planned the work and efficiently organized site facilities to meet agreed deadlines. Worked as part of a highly collaborative team in delivering on departmental goals. Assisted with record keeping and filing of documents.