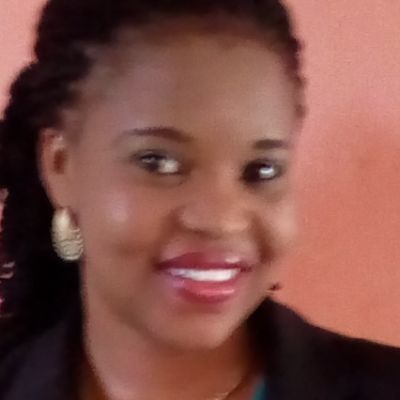 Lilian O.
Pre-Primary & Lower Primary Tutor
Home tutor in Ogbia, Bayelsa
Pre-primary & Lower primary Tutor with 6years Experience and over 40 outstanding students.
As a tutor, I pay adequate attention to my pupils, identifying the areas of their strength and weaknesses and work towards helping each pupil to become good academically. I believe that when the right approach is taken, no pupil is dull. There are various ways of making pupils outstanding academically.
I have taught over 35 pupils in each year of my experience and they turned out good. I have been handling this subject for 6 years now. I always make sure my pupils in the pre-primary can identify letters, numbers, spell two, three, four, five, six letter words and also write on their own. Likewise my pupils in lower primary, they could spell eight, nine, ten, eleven, twelve and more letter words, read fluently, pronounced words correctly, solve maths easily, write letters, eassy, composition and even compete in debates. I enjoy teaching and derive more joy when my pupils are coping well.


About
I have two Diplomas in accounting and accountancy from Ahmadu Bello University (ABU) Zaria and Institute of management and Technology (IMT) Enugu respectively.
I also have 6 years working experience as an effective and efficient class teacher in a reputable school. I have handled my students effectively and efficiently without faults but rather bring out the best in them including morally.
I am currently in the business of bringing out the best in my students.
Education
ND Accountancy




Mar 2010 - Dec 2012

Institute of Management and Technology Enugu

ND Accountancy




May 2006 - Oct 2008

Ahmadu bello university zaria
Experience
Class teacher




Oct 2013 - Present

Bamotobs prevocational schools

As a class teacher, I am responsible for my pupils, I pay attention yo every pupil, teach them at the stipulated time, write notes on the board for them, go through their notes to be sure they are writing the right thing, mark their class works and home works and make corrections where necessary, take them on exter I always prepare my lesson Notes, diaries and always mark my register.

Class teacher




Oct 2013 - Present

Bamotobs Prevocational Schools

As a class teacher in Bamotobs prevocational schools, its my duty to see that all my students are doing well in all their class activities. I pay attention to every students, teach them, write notes on the board for them and go through their notes to make sure my students are copying the right thing, I also give class works and home works after teaching, mark and make corrections where necessary. I follow up those who are slow to pick up and contact the parents of those who shows little or no interest to class activities to discuss possible ways of helping such students. I also prepare lesson notes weekly on what to teach the students and i always engage my students on activities such as debate, quiz, essay and letter writing competition to evaluate them.