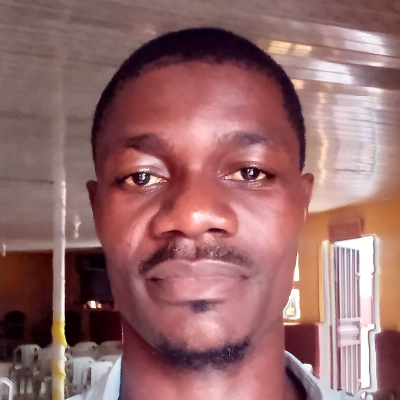 Aloysius E.
WAEC Physics Tutor
WAEC Physics Tutor with 10 years Experience and 25 Straight A's ex-students
As a WAEC physics teacher I am someone who realizes that among the most valued and significant roles of a physics teacher is to help a student understand a body of information and the processes of scientific investigation. I derives great pleasure when students truly comprehend a concept or principle and appreciates the role scientific inquiry had in its development.
I determine the level of student understanding. Quality teaching depends on what is done by the teacher before stepping into the classroom.
What I Do Differently. • Set the goals in terms of conceptual and process outcomes • Decide what students will do in the classroom to achieve these goals • Decide how to assess whether the goals are achieved, including the roles of both formative and summative assessments • Maintain a positive outlook and be flexible • Prepare subject material: sequencing and correlating to standards • Prepare lab apparatus and equipment. (If a lab is available at home). I will also establish a learning environment where all students are able to learn and are motivated to learn, an environment that is both challenging and supportive: • Establish a learning community consisting of I and the students • Recognize and celebrate diversity in students • Design or select varied instructional strategies to accommodate different learning styles
Aloysius E. also teaches
About
I am a graduate of Industrial Physics(Hons) from Anambra State University
I have 10 years of productive experience working as a private tutor in the areas of Mathematics, Physics and further mathematics. I live in Lagos where I have been able to successfully tutor over 200 students to pass various school exams, national exams and international exams.
My rare skills of imparting knowledge and inculcating discipline remains my major strength as my students remain highly motivated and successful even after my reign as their tutor.
Education
B.Sc Industrial Physics




Oct 2007 - Jul 2011

Anambra state university Uli

Cisco Certified Network Associate




Feb 2019 - Present

National institute of information technology
Experience
Mathematics and Physics Teacher




Feb 2013 - Apr 2014

Botvad College Ikorodu

Taught Mathematics and Physics including it's practicals, putting the students in front line in passing their external examinations at one sitting.

Mathematics, Further mathematics and Physics




Sep 2012 - Oct 2013

Martin Sands Girls school

I started and improved the students knowledge in Physics practicals

JAMB/WAEC Physics,Mathematics Teacher




Sep 2002 - Apr 2007

Waec/SSCE tutorial classes

My students made high grades in their various Mathematics, Physics WAEC/JAMB/GCE Examinations in those years I taught them.

Mathematics and Physics Teacher




Apr 2015 - Oct 2017

Dothan comprehensive college

My students made high grades in their SAT examination