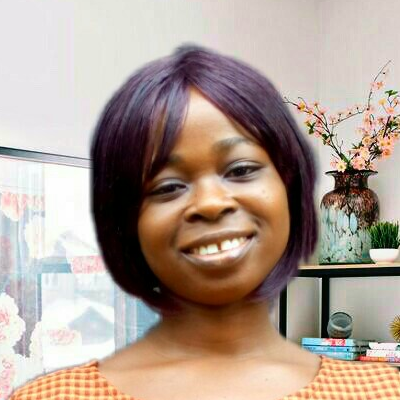 Rebecca O.
Upper Primary Math Tutor
Home tutor in Ojodu berger, Lagos
Upper Primary Math Tutor with required excellent experience and zeal
I taught Mathematics for 3 month before relocating to Lagos in which parents were forced to compliment me in the Proprietress presence because their children improved mathematically despite the change in teacher during the section and it was a third term. A lot of parents were scared that the change in teacher would affect the pupils mentally resulting to bad result in which they later discovered that it was the best with increased grades to show forth and also the rates at which they solve mathematical problems had grown more explanatory with always correct solutions.
I taught Mathematics as a passion always which was what earned me the job at comence Nursery and Primary School. I've taught nephews, nieces and family friends children and the teacher was forced to acknowledge me due to the sudden improvement and understanding of pupils who find it had in some areas.
My National Youth Service year not left out, though it was a Junior Secondary School but they performed excellently during this one year period.
Rebecca O. also teaches
About
I am a graduate from Federal University of Technology Akure where I studied Marine Science Technology.
I have taught over 50 students and pupils as a private tutor with major in Mathematics and other subjects correspondence for over Four years in Ondo, Kaduna, Ebonyi and Lagos State in which their performance during their internal and external examination was a prove of my hard work and dedication.
I have the skills of impacting knowledge that would make my students standout wherever and with whom they find themselves.
Education
B.Tech Environmental Sciences




Sep 2011 - Sep 2016

Federal University of Technology, Akure
Experience
Class Teacher




Apr 2018 - Aug 2018

Comence Nursery and Primary School

I served as the primary 3 pupils class teacher where I taught all subjects excluding English, French and Computer Science. I was given the opportunity to teach due to my Mathematical and analytical skills. Mutual understanding was achieved during this season because it was a third term, in which I had positive feedbacks from Parents to the Proprietress on the sudden improvement of their children. I had to leave due to relocation and I didn't want a situation whereby I would stop teaching the children halfway which could affect them mentally.

Subjects Teacher




Nov 2016 - Oct 2017

Comprehensive Secondary School

Taught as Mathematics subject teacher for the Junior Secondary School 3 and took several private classes with the students to help prepare for their exams. Taught as Geography subject teacher to the Senior Secondary School 1 to build them to know more about their environment.

Sales Representative




Jan 2019 - Apr 2019

Fruitylife Food Brand

Took record of stock in and out, handled order from customers and updates about new products. Handled customers inquiries, complains, and maintain their relationship. Disseminated information mails for update on produced food brands. Supply Chain Officer that achieved far greater daily target with over 200 sales per day.