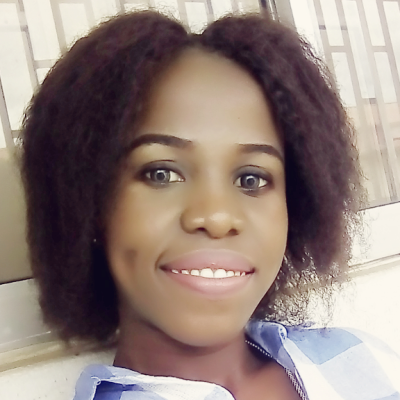 Ezeh f.
Igbo Language Tutor
Home tutor in Shomolu, Lagos
As an Igbo language tutor, I compiled different instructions aids and materials to teach my students Igbo language, guiding every child according to their individual learning ability, allowing each child to learn at his/her own pace. I paid attention and listened to every single child tackling their problems with ease. Monitored each students learning progress and made corrections where and when needed. Having taght Igbo language for 3 years and spoken it for 25 years, I can tutor that child to learn, know and understand their knowledge of Igbo language
I have an undying passion for teaching Igbo language and the zeal never goes off neither the passion to impart knowledge in children. Teaching is my calling, hobby and passion making it easier for me to teach and my students to wholly understand every topic as well as comprehend to the fullest. Igbo language is one interesting subject to know, speak, and write as it's one of the main languages in Nigeria
Ezeh f. also teaches
About
i am a graduate of health education from the university of benin
i have 3 years of teaching experience and a year as a private tutor where i was able to tutor young elementary pupils to pass different school exams, competitions and quizzes
​​​​​​i have an outstanding skill of impacting knowledge and encouraging my students to be all they can dream of.
Education
B.Ed Health and Physical Education




Apr 2013 - Jul 2017

University of Benin
Experience
Teacher




Jul 2018 - Jul 2019

Amunnu comprehensive school

Impacting knowledge in the students, assessing their behavior and checkmating their activities. Instilled good moral conduct, respect and a year ambassador of the school, their family and country., Recording results and evaluation on the student's performance, Strategically implore ways to increase the number of students in the school

Teacher




Sep 2017 - Jul 2018

Apex international school

Imparted knowledge and skills to the pupils Prepared lesson notes and plan for weekly lessons Engaged the pupils in sports and exercises in order to be fit Evaluated the pupils performance by the end of each term.

Student Teacher




Jan 2017 - Apr 2017

Ugiomo secondary school

Engaged the students in well structured activities that challenge learners intellectually, academically and socially and bridge students learning to their real world experiences Responded to the needs of my students using a variety of strategies, materials and methodologies. Collaborated with other professionals and community members in the school Evaluated the students performance using a variety of assessment tools including research and theory in order to improve learning

Student Teacher




Sep 2016 - Dec 2016

Winfosa Educational centre Benin

Enacted teaching theories, strategies and standards in the club for skillful teaching Worked with small groups of students and taught them to meet the school's academic standards Developed active and engaging lessons and taught to ensure equity and understanding for all of my students