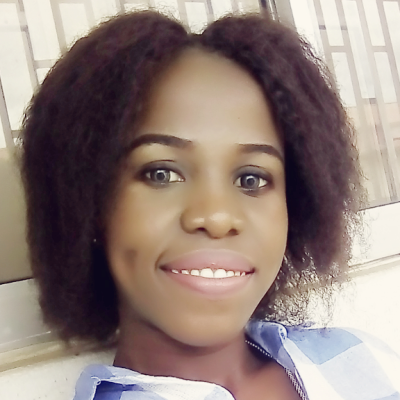 Ezeh f.
Senior Secondary School Chemistry Tutor
Home tutor in Shomolu, Lagos
Senior Secondary School Chemistry Tutor
As a Chemistry Tutor, I help students learn about compounds, elements, molecules, atoms, ions, and chemical reactions, developing rapport, and maintaining good relationships with students and parents. I also apply scientific principles to real-life situations and can successfully teach students with different interests and aptitudes.
I do well to understand the curriculum and develop schedules, lesson plans, and teaching methods that will help my students cover the required content; preparing and delivering lessons on organic chemistry, analytical chemistry, and chemical separation that are stimulating and clear. Educating my students on lab safety and ensuring all experiments are carried out responsibly and helping my students understand this physical world, from the reactions within our own bodies to how soaps and detergents work. I also Set up tests, assignments and experiments to evaluate my students ensuring appropriate resources and consultation times are available to students. I also Mentor and provide support to my students.
Ezeh f. also teaches
About
i am a graduate of health education from the university of Benin
i have over 5 years of teaching experience and 3 years as a private tutor where i was able to tutor young elementary pupils to pass different school exams, competitions and quizzes
​​​​​​i have an outstanding skill of impacting knowledge and encouraging my students to be all they can dream of.
Education
B.Ed Health and Physical Education




Apr 2013 - Jul 2017

University of Benin
Experience
Teacher




Jul 2018 - Jul 2019

Amunnu comprehensive school

Impacting knowledge in the students, assessing their behaviour and checkmating their activities. Instilled good moral conduct, respect and a good ambassador of the school, their family and country., Recording results and evaluation on the student's performance, Strategically employ ways to increase the number of students in the school

Teacher




Sep 2017 - Jul 2018

Apex international school

Imparted knowledge and skills to the pupils Prepared lesson notes and plan for weekly lessons Engaged the pupils in sports and exercises in order to be fit Evaluated the pupils performance by the end of each term.

Student Teacher




Jan 2017 - Apr 2017

Ugiomo secondary school

Engaged the students in well structured activities that challenge learners intellectually, academically and socially and bridge students learning to their real world experiences Responded to the needs of my students using a variety of strategies, materials and methodologies. Collaborated with other professionals and community members in the school Evaluated the students performance using a variety of assessment tools including research and theory in order to improve learning

Student Teacher




Sep 2016 - Dec 2016

Winfosa Educational centre Benin

Enacted teaching theories, strategies and standards in the club for skillful teaching Worked with small groups of students and taught them to meet the school's academic standards Developed active and engaging lessons and taught to ensure equity and understanding for all of my students