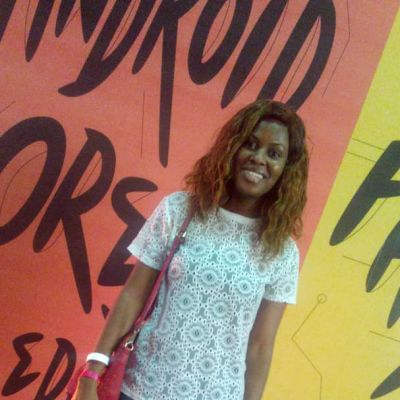 Chidiebere C.
Phonics Tutor
Effective Tutor for Phonics
Phonics is a branch of linguistics where the sounds and physical properties of human speech sounds are studied. Phonics reading is highly essential in every child education.
I believe teaching children phonics will help them in many ways in life. In the first instance, phonics reading is very important in helping children to learn how to spell words. It will be impossible for a person to spell any word correctly if the person is not able to recognize the sounds of the letters used in forming the words. When a child is taught phonics, the child will be able to recognize sounds in words and will be able to spell them correctly.
In my years of experience as a teacher, I have realized that children have problem in reading because they are not able to recognize the sounds of the letters of the alphabet in the words they read. Phonics reading will help children to recognize and associate sounds of the letters of the alphabet in the word they read. This will help them to improve in their reading skills and efficiency. In other words, it will be difficult for a child to improve in his reading skills if the teaching of phonics is removed from their curriculum.
Phonics reading helps also to increase a child's fluency in reading. Fluency in this context is not limited to reading fast. It also means reading text accurately. When a child is taught phonics properly, the child will find reading easy. The child will not only read accurately but also quickly. Reading quick and correctly is another benefit of phonics reading.
Phonics reading is also necessary for the improvement of a child's reading comprehension. It is impossible for somebody to understand a word that is not properly pronounced. When a child learns how to pronounce a word very well, the child will be able to comprehend what he or she reads. Reading comprehension is another benefit that can be derived from phonics reading. Phonics reading will also help a child in acquiring more vocabulary on daily basis. When a child is able to pronounce a word correctly, the child will be able to understand the word. Children normally use in their words that they understand in their daily speech.
Children have to develop more confidence in themselves before they begin to vocalize more. This begins the moment they realize that they can pronounce words correctly like older people. It is only through phonics reading that children will develop the ability to pronounce words very well. So, if you want your child to develop confidence and become more vocal in the future, you need to teach him or her phonics.
About
I have been professionally teaching and coordinating children for 5 years and for the love of teaching, I specialize in Mathematics, Numeracy, handwriting improvement, spelling, reading comprehension, basic computing, vocabulary building and basic sciences.
My approach varies hugely depending on the child I am tutoring. However I think something which unifies it across the range of ages and abilities is that I always try to break down what seem like huge, daunting subjects or assignments into smaller, manageable, non-scary, fun tasks. I work closely with each child to determine the ways in which they learn best, their interests, strengths and weaknesses, and feed this back into my tutoring methods, creating a tailor-made learning experience.
My methods are, of course, also informed by a thorough understanding of assessment requirements and criteria both for school entrance examinations and public examinations. I believe that a positive and confident attitude towards the academic subject being studied can be hugely beneficial in terms of results, and I try to engender this by providing a supportive yet challenging relationship and environment for study. I thoroughly enjoy tutoring each of the subjects I teach, and hope that I can transmit my enthusiasm and energy to my pupils.
My goal is to see the children I teach improve and be the best in the subjects I teach by having a weekly assessment to monitor progress.
Education
B.Sc Psychology




Jan 2011 - Nov 2015

Nnamdi Azikiwe University, Awka
Experience
Voluntary teacher




Jun 2014 - Nov 2014

Innercity mission

My role was to teach the nursery class. To make sure I follow up on their assignments. To ensure they improved daily in their school work.

Teacher




Jan 2017 - Aug 2017

Freetown Community Primary School, Bayelsa Nigeria.

I taught primary 4 class, ensuring they learnt how to read, improve in their handwriting skill and reading comprehension.

Tutor




Jul 2018 - Present

Prepclass Home Tutors

I ensure that every child's abilities, are fully harnessed mentally, physically, socially and otherwise. - I help every child in developing curiosity and knowledge. - I help every child develop numerically, literally, sensorially and in all other spheres of their development.