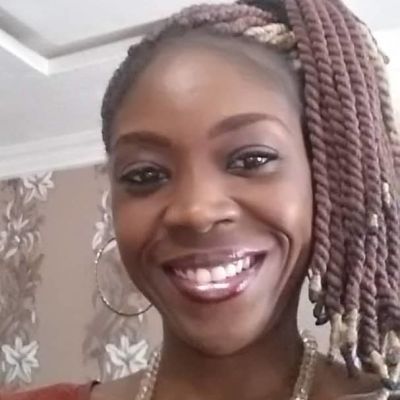 Deborah A.
English Language Tutor
About
My name is Deborah and I am a graduate of English and Literary studies from Abia state University. I teach English Language and Art related subjects for various levels of education. My rare skills of imparting knowledge remains my major strength as my students remain highly motivated and successful even after my tutoring sessions.
I provide effective and meaningful tutorials through careful and detailed explanations of theories that are reinforced by practice exercises. My attention to engagement and structured progress provides struggling students with the tools and attitude to help lift their grades as well as get them to be better and more confident in the subject being taught to them. I assist well-performing students to do even better. I firmly believe that no subject, however daunting, is too difficult for a student to understand so I spend a lot of time asking questions to make sure the students truly understand the concepts and I get them to explain it to me as a way of clarifying their understanding. I am also a big advocate of making sure students are equipped with all the tools to learn that will benefit them outside of the sessions.
Education
BA English and Literary Studies




Jun 1999 - Jul 2006

Abia State University
Experience
Subject Teacher (English Language)




Jul 1999 - Apr 2006

Golden Torch School

 Teaches, listens, reads, writes and speaking skills in an immersion setting.  Includes lessons on geopolitical economic and social issues.  Teaches pupils' vocabulary and phrases to help them live and work abroad effectively or to perform other language-related duties. Supplied one-on-one attention to each pupil while maintaining overall focus on the entire group. Supports pupils' in developing strategies for individual needs and classroom group dynamics.  Writes daily and weekly lesson plans.  Conducts skills evaluations and made recommendations to each student.  Actively instructs pupils', create, assigns and correct homework.  Manages huge number of pupils' in the classroom  Communicate with parents, and help pupils' prepare for standardized testing.  Bestowing pupils' with arithmetic and problem-solving.  Conducts the assessment and recording of pupils' progress.

Class Teacher




Feb 2007 - Nov 2009

Springboard College

Conduct an assessment with my students before I begin to plan the style of tutoring that best fits them whilst preparing for the examination 2Creating interesting lesson notes and drawing out interactive plans to carry out these lessons. 3 Created and maintained a serene and fun learning environment while also keeping the students occupied with learning enabling activities. 4. Gave out Classwork and Homework to assess the assimilation of the students while also correcting them if they err.

Class Teacher




May 2013 - Nov 2014

Nistech College

I assessed my students to discover their strengths and weaknesses I adapt my lesson plans to suit the tutees learning style I ensure that the recommended curriculum is being used whilst teaching my students I assign homework, tasks after lessons have been completed I conduct revision of lessons before examination or tests begin.

English Language Teacher




Jan 2011 - Nov 2012

Doestdot College

I have taught junior and senior level students, I prepare lesson plans every week for the different topics to be taught during the week.