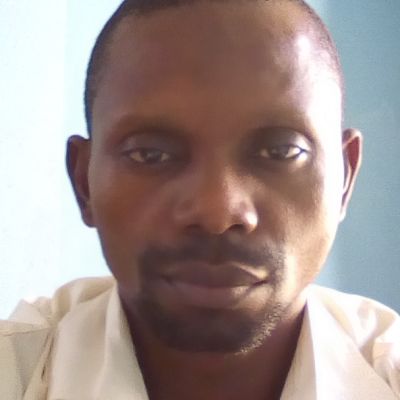 Ezekiel U.
Subjects Ezekiel U. also teaches
I welcome the focus on the individual learner that is a central feature of tutoring, and very much enjoy engaging in the lively dialogue and individualized feedback that enables tutees to grow in confidence as learners. I bring enthusiasm and energy to my tutoring. Thanks to my work as a school teacher, my approach to tutoring is also informed, where relevant, by a sound understanding of the assessment requirements for various examinations.
About
My approach to tutoring is student-driven and question-based.
Student-driven' means that each lesson is tailored to their own needs and concerns. We tackle the topics that they find most challenging and build confidence from there. 'Question-based' means that I always keep my students engaged and on their toes. They are an active participant in the lesson and enjoy rising to the challenge.
It is imperative to set clear goals with each individual tutee and over the course of the lessons, achieve these goals in a direct and rewarding manner. The methods used to reach these set incentives will change according to the situation and needs of the student. However, there are some central principles with my approach to tutoring that do not change. I seek to inspire confidence and motivation by drawing out enthusiasms of the subject to ensure on-going interest in the lessons. I also focus on building strong and trustworthy relationships with the students which in turn make for positive and successful lessons.
It is my desire that pupils/students see education beyond the classroom thing and they understand this as a major input in their critical and problem solving skills which is required of every 21st century learner.I am resourceful and I always meet deadlines.I make sure my sessions with students are always impacting, leaving a good note about the subject always.I make sure my sessions are practical and this makes the subject easier to relate and recall also for the students.
Education
B.Sc Biochemistry

Apr 2010 - Dec 2014

University of Uyo
Experience
Subject Teacher (Chemistry and Basic Science)

Jan 2017 - Present

Righteousness International Schools

I taught Chemistry to senior secondary students and helped them prepare for their external examinations (UTME, WASSCE). I was also in charge of planning and conducting Chemistry practicals. I also taught Basic Science to students junior secondary students, I helped them prepare for their JSCE.

Subject Teacher (Biology and Chemistry)

Apr 2016 - Dec 2016

Ama Science College

I taught Biology and Chemistry to senior secondary students and helped them prepare for their external examinations (UTME, WASSCE). I was also in charge of planning and conducting Biology and Chemistry practicals. I made use of a detailed lesson which was created on a weekly basis in accordance with the school's approved/ WAEC curriculum. I made use of past question booklets to help prepare them for their various examinations.

Subject Teacher Basic Science)

Oct 2009 - Apr 2010

Regent School

I taught Basic Science to students in Primary 5. I did this with the aid of created lesson plan as well as other materials made available by the school and myself through research. I helped prepare them for their common entrance examinations as well as their transition into the secondary school system.