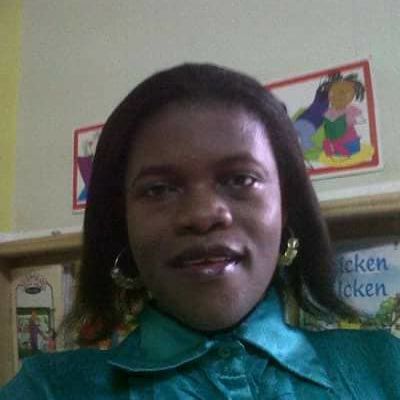 Passionate and Experienced Teacher
Phonics is a branch of linguistics where the sounds and physical properties of human speech sounds are studied. Phonics reading is highly essential in every child education.
I believe teaching children phonics will help them in many ways in life. In the first instance, phonics reading is very important in helping children to learn how to spell words. It will be impossible for a person to spell any word correctly if the person is not able to recognize the sounds of the letters used in forming the words. When a child is taught phonics, the child will be able to recognize sounds in words and will be able to spell them correctly.
Kelechi A. also teaches English Language Tutor
Levels Taught: Nursery, Lower Primary, Upper Primary
About

STUDENT
FAVORITE
Prepclass Tutor Since: November 2017
The greatest and fulfilling reward that tutoring can offer is watching my student grow in knowledge and self-confidence. I believe effective tutoring is mainly about delivering complex concepts in simple terms with patience, enthusiasm and encouragement.
Fostering strong relationships with a students means that there must be a link between what is being studied, and the students' own life experiences, which makes for a deeper level of understanding and, better learning.
Certainly, teaching skills and initiatives that students can forever more rely upon, such as word association and memorization through recalling related experiences, is the best legacy any tutor can have.
I am very passionate about teaching and take an approach that is both structured and adjustable. I am also passionate for building confidence in my pupils, and believe that this sense of confidence is integral for the overall growth and independent learning skills of my students.
Assistant Class Teacher

Feb 2000 - Apr 2002

Primrose Nursery and Primary School

I assisted the class teacher for students in kindergarten and nursery classes. I was able to help create activities to keep them interested. I taught them how to read the alphabets and read simple texts. I taught them how to count their numbers. I also taught them how to write.

Subject Teacher (Diction)

Mar 2018 - Present

Shinning Star School

I teach Diction to students in Primary 1-6. I teach them with the aid of a detailed lesson plan which is set in accordance with the school's approved curriculum. Diction exercises primarily involve the lips, tongue, soft palate (soft flesh in the back of roof of the mouth near the throat), jaw, and teeth to articulate. Good articulation results in saying distinct syllables and words. Diction exercises work because they train muscle memory to fix speaking habits, which are garbled or incorrect.

Supervisor/Subject teacher (English Language)

Sep 2011 - Aug 2014

Springs Worth School

I was the supervisor for the nursery section of the school. I was in charge of monitoring all of the activities that goes on within the nursery section, ensuring that the teachers were performing to standard. I liaised with the teachers and the parents on how best we could harness the potentials of the children. I also taught English Language, Diction and Phonics to students in Primary 1-6.

Subject Teacher (English Language) and Assistant Head Teacher

Aug 2007 - Jul 2011

Delightful Bunch School

I taught English Language to students in Primary 4-6. I taught them with the aid of a detailed lesson plan which is usually structured in accordance with the school's approved curriculum. In my teaching process, I ensured I incorporated all of the aspects of English Language. This was to ensure my students were thoroughly grounded in the subject. Some of these aspects taught are: Grammar, Comprehension, Reading, Spelling, Phonics, etc.

Class Teacher

Aug 2003 - Jul 2007

Paragon Nursery and Primary School

I taught students in Nursery 2. I taught them how to read simple texts with books and other materials provided by the school, I taught them to count using various materials provided by the school. I prepared them for their transitioning into Primary 1.

Assistant Teacher and Class Teacher

May 2002 - Jul 2003

Lesorond Nursery and Primary School

I initially started as an assistant to the class teacher of the kindergarten class where I was able to effectively assist the teacher to groom the pupils effectively. I became the class teacher during which I was able to teach the children how to read their alphabets, count their numbers and write them out. I also taught them how to read simple texts and I also had handwriting improvement sessions with them.
B.Tech English and French Language

Aug 2002 - Jul 2005

Adeniran College of Education - Lagos

B.Tech English Education

Nov 2010 - Mar 2015

Obafemi Awolowo University