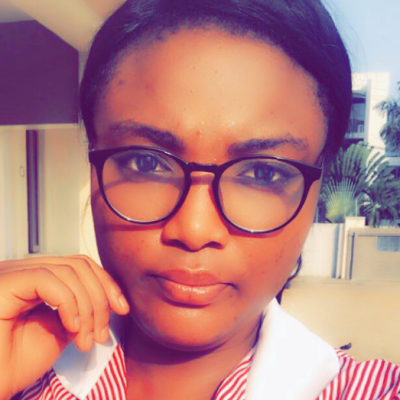 Onyinyechi M.
IELTS Tutor
Competent IELTS Teacher
How I teach IELTS is I start by helping my students with a practice exam,This demonstrates the structure, timing implication and the serious nature of study that they need to undertake until the time of their exam.
The IELTS test is broken down into four parts: reading, speaking, listening and writing. While I teach all aspects of the test, I focus on the weak areas of my students and provide them with extra activities.
I then structure the teaching because often times, the questions are similar and even though they increase in level of difficulty throughout, they can all be written to a structure. I ensure that students include all the necessary information in an essay, such as thesis statement, topic sentences, supporting ideas, wel
About
My attention to engagement and structured progress provides struggling students with the tools and attitude to help lift their grades, and assists well-performing students in discovering that extra flair and enjoyment that can distinguish their work at the highest level.
I firmly believe that no subject, however daunting, is too difficult for a student. My job and favourite activity is to find that relatable example or way of looking at a topic that can unlock complex material for a learner.
I spend a lot of time asking questions to make sure the students truly understand the concepts and then get them to teach it back to me as a way of clarifying their understanding. I try to come up with creative ways to learn and enforce concepts that are applicable to the real world.
I am also a big advocate in making sure students are equipped with all the tools to learn that will benefit them outside of our sessions , such as organisation and effective study techniques
Education
B.Tech Education




Oct 2013 - Sep 2018

University of Lagos
Education And English Language




Sep 2018 - Present

International TEFL Institution
Experience
Class Teacher




Apr 2009 - Sep 2010

Remmy Memorial School

Preparing lesson plans, teaching classes and evaluating student progress • Encouraging students and acting as teacher–advisors for students • Maintaining discipline in the classroom • Running extracurricular sports, clubs and activities (voluntary)

Private Turor




Jun 2016 - Present

Prepclass Tutors

Work with students to improve their skills in certain subjects. • Prepare lessons, and assign and correct homework. • Prepare and correct tests. • Evaluate students' progress and discuss the results with students and/or their parents. • Identify students' individual learning needs.

Tutor




Jan 2018 - Present

Hephzibah tutors

I thought IELTS and SAT. Hephzibah tutors have a learning center where clients and tutors meet for learning to take place. I majored more in assisting clients prepare for this international Examination.