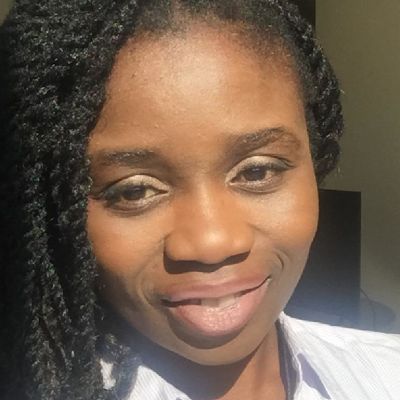 Morayo A.
Yoruba Language Tutor
Vast Yuroba Tutor
I adore the subject Yoruba, and it is the careful application of this dedication which can really engage a student.
I believe that learning should be fun, and the choice of texts and activities is crucial to inspiring a learner; if you get this right, serious learning can seem like a game and not chore.
About
My name is Morayo. I'm a PhD candidate studying Foreign, Second and Multilingual Language education at the Ohio State University. I also hold a Master's Degree in Curriculum and teaching, and a Bachelor's Degree in Education, and Yoruba from Bowling Green State University and the University of Lagos respectively.
I have had experiences teaching English and Yoruba as a second/foreign language focusing on the areas of reading, listening, speaking and writing for over 3 years in both the United States of America and Nigeria with tremendous success.
My teaching philosophy focuses on on serving as a guide to my students while making sure that students are actively involved in their learning. I achieve this by challenging and supporting them to be creative, innovative while being critical thinkers and problem solvers.
Education
Phd. Education




Aug 2014 - Present

The Ohio State University, Columbus Ohio
B.Tech Curriculum and Teaching




Aug 2012 - Aug 2013

Bowling Green State University, Bowling Green, Ohio
BA Education




Sep 2004 - Nov 2008

University of Lagos
Experience
Student Administrative Assistant




Aug 2017 - Aug 2018

The Ohio State University-Dining Services

• Assisted with research, data analysis, inventory, reports, and record reconciliation and retention • Worked under the direction of staff in the supervision and coordination of department programs and projects • Identified improvements that benefit the department • Adhered to all State and Local Health Codes and Food Safety standards • Upheld a high level of professionalism and attention to friendly, accurate and prompt service

Senior Conference Housing Assistant




May 2018 - Jul 2018

The Ohio State University-Office of Student Life

• Planned four summer conferences and provided excellent customer service to guests • Assisted and coached five conference assistants with their conference preparation • Worked behind the 24-hour Summer Conference Housing Front Desk and any satellite operations • Picked up mail, logged it in Starrez and put up mail slips for guests • Prepared final reports at the end of each conference

Summer Conference Housing Assistant




May 2017 - Jul 2017

The Ohio State University-Office of Student Life

• Assisted the managers with conference preparation • Worked behind the 24-hour Summer Conference Housing Front Desk and any satellite operations • Planned summer conferences beginning in early June under the coaching of managers • Picked up mail, logging it in Starrez and putting up mail slips for guests • Prepared final reports at the end of each conference

Part-Time English Composition Instructor




Feb 2017 - May 2017

Felbry College-School of Nursing

• Taught English Composition for the Bridge program and Associate Degree in Nursing Program • Developed incoming adult Practical Nursing, Registered Nursing and Associate Degree in nursing students composition skills • Counseled Practical Nursing students in academic matters, when needed • Evaluated students by grading their assignments and homework

Graduate Administrative Associate




Aug 2014 - May 2015

The Ohio State University-Office of Graduate and Professional Admissions

• Counseled prospective graduate students and graduate applicants with regard to their degree programs and application • Met with prospective students seeking information or assistance at the office • Answered telephones, paper mail and email inquiries • Solved problems associated with processing of application and referring applicants to appropriate resources throughout the university • Utilized data from SIS database, local area network, manuals and handbooks

Part-Time Teacher of English as a Second Language (ESL)




Oct 2013 - Aug 2014

The Language Company, Toledo Ohio

• Counseled students in academic matters, when necessary • Demonstrated professional development • Kept accurate records of student performance • Taught assigned classes • Evaluated students • Coordinated students' academic progress in conjunction with other teachers • Taught ESL and ensured effective delivery of lessons

Graduate Administrative Assistant




Aug 2012 - Aug 2013

Bowling Green State University

• Assisted Faculty in the delivery of Masters Level in Online Classroom Technology course • Maintained Google documents containing application/admission information for the class • Monitored drop and inactive students to help with retention • Assisted in advising students on correct program requirements • Developed marketing strategies based on students satellite locations

Fulbright Foreign Language Teaching Assistant




Aug 2010 - May 2011

Five College Center for the Study of World Languages

• Taught Yorùbá language and enhanced cultural awareness at University of Massachusetts, Amherst College, Hampshire College and Mt. Holyoke College • Mentored undergraduate students in Yoruba by having tutorials and conversation sessions • Graded weekly assignments, prepared study guides and proctored exams • Transcribed and translated videos from Yorùbá to English • Organized gèlè tying workshop for students on Africa day

Yorùbá Teacher




Sep 2009 - Jul 2010

New Mainland Children's School

• Taught Yorùbá to students in senior secondary classes 1-3 ranging from 13-17 year olds • Designed lesson plans, gave weekly assignments, graded student performance and translated

Administrative Receptionist




Apr 2009 - Jul 2009

Corona Schools Trust Council

• Addressed parents' enquiries about the school • Issued vendor payments and maintained communication lines • Managed incoming mail and outgoing mail to ensure proficient office • Received and forwarded phone calls to administrative members