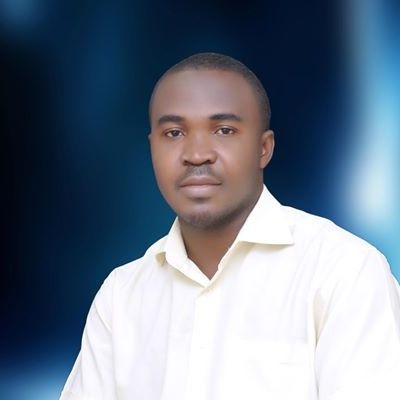 Moses O.
Senior Secondary School Further Mathematics Tutor
Over 12 Years Experience as a Teacher
In my lessons, I aim to build an engaging, positive and creative atmosphere in which children can flourish. For me, the importance of teaching is to allow children to access all areas of learning in a way that they enjoy, enabling them to gain a love for learning that will hopefully continue throughout their education.
About
It is my fundamental belief that making lessons interesting for my students is crucial in effective teaching. This is especially so for Mathematics, where a huge amount of learning takes place while students are doing unassisted exercises.
Through my encouraging and animated approach to tutorials, I aim to instill a passion in my students, so that they will respond to such exercises with enthusiasm and confidence.
I feel that the needs of every student are unique and that one-on-one tutoring offers the ideal environment to adapt to individual students' learning styles.
Personally, I love the process of forming questions that are tailored to specific students in order to give them a deeper insight into a topic.
Having worked with a great number of students over the years I have found that each of them learn and makes sense of their subjects in very particular ways.
As such, I always try to match my teaching style with the learning style of my student. I have a great interest in learning strategies and understanding the myriad of ways in which pupils absorb information.
Education
HND Architecture




Sep 2012 - Mar 2015

Yaba Colledge Of Technology
ND Architecture




Dec 2009 - Aug 2011

Yaba Colledge Of Technology
B.Sc Mathematics




Aug 2008 - Apr 2014

University of Lagos
M.Sc Applied Mathematics




Jun 2016 - Present

University of Lagos
Experience
Subject Teacher (Physics, Mathematics and Further Mathematics)




Jan 2004 - Apr 2004

Jollat Model College

I taught Mathematics,Further Mathematics and Physics for students in SS1-3. I taught using a well detailed lesson plan which was in accordance with the school's curriculum and the WAEC, NECO and JAMB curriculum. I prepared the SS3 class for WAEC. I prepared them for practicals in Physics. I made use of past question papers to ensure the students had ideas of how questions are set in external examinations.

Teaching Assistant (voluntary)




Jan 2010 - Mar 2015

Yaba College of Technology

I taught Mathematics to students who were in the National Diploma class.

Subject Teacher (Mathematics, Physics, Further Mathematics and Technical Drawing)




Aug 2010 - Dec 2017

Excellent Mathematics Clinic

I taught Mathematics to students in JSS1-3 and SS1-3. I prepared them for various examinations such as WAEC, JAMB, IGCSE and NECO. I made use of past question papers to give the students an idea of how questions are set in these examinations.

Subject Teacher (Mathematics)




Feb 2013 - Mar 2013

Jibowu Junior High School

I taught Mathematics to students in JSS1-3. I prepared my lesson plans in accordance to the curriculum, I prepared the JSS3 students for Junior WAEC. I ensured I issued assignments and tests to students to ensure that they grasped the topic taught to them.

Subject Teacher ( Mathematics)




Jan 2012 - Apr 2012

Jibowu Junior High School

I taught Mathematics to students in JSS1-3. I prepared my lesson plans in accordance to the curriculum, I prepared the JSS3 students for Junior WAEC. I ensured I issued assignments and tests to students to ensure that they grasped the topic taught to them.

Lecturer 3 and Subject Teacher (Mathematics




Sep 2018 - Present

Topmost College of Education

I teach Mathematics to Degree students in Year 1, Pre-Degree students in Year 1-3 and students in SS1-3. I teach using a well detailed course outline and lesson plan. I give impromptu tests and assignments on a regular basis to evaluate the performance of the students and how well they understand a topic that has been taught.;