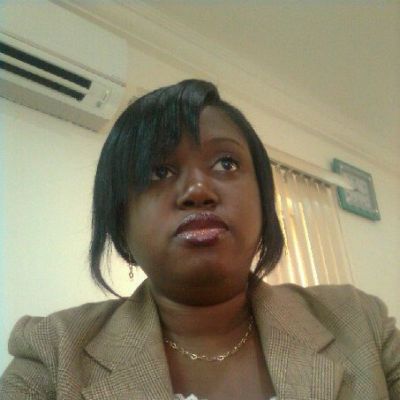 Motunrayo A.
Handwriting Improvement Tutor
Professional Montessori Tutor
In a Montessori environment, children learn to write first, before they learn to read. I teach my students to begin learning the letter sounds using sandpaper letters, which incorporates the sense of touch to further reinforce learning. While the child learns the letter sound, i make them trace the letter with their fingers on a textured sandpaper inscription of the letter, learning the strokes used eventually to write that letter on paper.
writing is a hands-on process, and the Montessori approach fully leverages the fact that children are naturally hands-on learners. In the Montessori classroom, children develop hand strength early on during activities that encourage use of the "pincer grip", such as the cylinder blocks. The hand position used to pick up the blocks is the same as the one used in holding a pen.
About
My name is Motunrayo, I am a a graduate of Soil Science from the Federal University of Agriculture Abeokuta. I also have a Master's degree in Education from the National Open University.
I am a trained Montessori teacher with over four (4) years of teaching experience. I am very conversant with the British curriculum, Nigerian curriculum, as well as the Montessori.
As a qualified teacher, I believe I have an extraordinary opportunity to assist and support children through their individual learning paths. I take this opportunity seriously because I understand that it can have a great impact on the children's lives and on the type of society we are helping to create.
I'm committed to not only using my knowledge and skills in the classroom, but also and more importantly, to be an integral part of my student's development. This sincere interest in my students' personal growth has always been my primary motivation whenever I teach my students.
Education
M.Sc Education




Jul 2018 - Present

National Open University of Nigeria
B.Sc Soil Science




Jan 2004 - Apr 2010

Federal University of Agriculture, Abeokuta
Experience
Teacher




Aug 2017 - Present

RiverOaks School

Teach, impart knowledge, coordinate and assist students in class

Montessori teacher




Feb 2016 - Feb 2017

The Pier School

Teach, guide and assist students in the use of Montessori materials

Professional Montessori Tutor




Oct 2016 - Present

Montessori and Primary School Tutor Prepclass ng ltd

As a Montessori tutor, i involve specialized skills when teaching my students. Skills like observation skills through which i learn about each student's interests, learning style and temperament. This is important in understanding when students are receptive to learning before introducing more complex lessons. I also have skills as a creative facilitator acting as a resource for my students. Offering encouragement and support to them in their accomplishments to inspire advancement through the curriculum and learn new skills. With skills to build character, i develop an environment that nurtures qualities that help children develop logical thinking, social understanding and problem-solving skills.