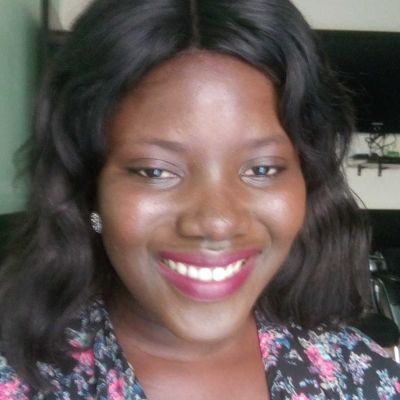 Olaleye S.
Phonics Tutor
Competent Phonics Teacher
Phonics is primarily about sounds and is one of the cues or sources of information a reader uses to gain meaning from print. Along with meaning and the structure of language, a student uses the knowledge of letters or combinations of letters and sounds (phonics) to read.
Phonics is a way of teaching children to read skillfully. I ensure I teach them how to recognize the sounds that each individual letter makes, identify the sounds that different combinations of letters make – such as 'sh' or 'oo'; and
blend those sounds together from left to right to make a word.
Children can then use this knowledge to 'decode' new words that they see or hear. This is the first important step to learning to read.
About
I am a person passionate about learning. I enjoy seeing students who have challenges exceeding their dreams and getting beyond limitations set on them by society and themselves. I am patient with those who have academic troubles and work hard to bring out the best in them. I assist those who may not be interested in learning and design teaching methods that meets their needs. I enjoy teaching and find my joy in students excellence.
The essential aspect of my tutoring is to build and maintain confidence in every area of learning , as I believe that there is nothing that someone cannot do at any level if they believe they can.
I have embraced 'learning' as a process to be developed, understood and enjoyed and I ensure that my tuition is designed not just to bolster my tutees' techniques and understanding, but also to increase their confidence, interest, and ability to enjoy the subject. Observing my tutees' success and their growth in confidence makes me very happy.
Education
B.Tech EDUCATIONAL ADMINISTRATION AND PLANNING




Mar 2018 - Present

University of Lagos
Experience
Facilitator




Mar 2014 - Present

Edu-Aid Global Initiative

I worked with the Literacy and Mentoring team to teach public primary school age children reading and comprehension. I also coached kids with behavioural issues helping them shape their character. I work with the leadership and book club academy to encourage kids to develop their reading, creativity and leadership skills. I am also with the team that builds the curriculum on a term by term basis. I head the team responsible for volunteer welfare, organizing in-house events, and information dissemination.

Content Manager




Dec 2017 - Oct 2018

Monitor Healthcare Limited

I was in charge of Brand management and managing all content going out of the company. I was also in charge of managing business leads and the various in-house and outside trainings in the company.

Private Tutor




Aug 2010 - Present

Prepclass Nigeria Limited

teach Phonics