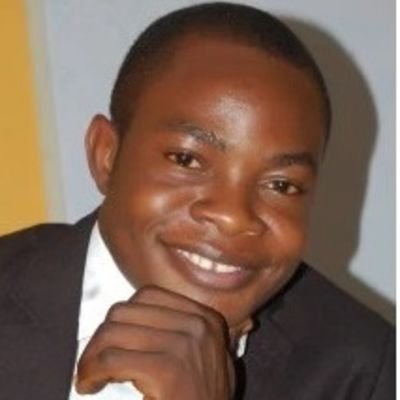 Oluniyi E.
Home tutor in Ojodu berger, Lagos
Highly Experienced and Excellent Corporate Finance Lecturer
Corporate Finance is a branch of Finance that deals with sources of funding, the capital structure of corporations, the actions that managers take to increase the value of the firm to the shareholders, and the tools and analysis used to allocate financial resource. In my sessions for this course, we will start from the basics depending on the ability of my learner, from there, we start to progress to more difficult areas.
About

STUDENT
FAVORITE
Prepclass Tutor Since: July 2017
I am a well cultured and trained economist with a sound educational background and proven ability to promote teamwork, collaborative activities within and outside the class-room. I have undergone series of trainings and educational qualifications from University of Ilorin, Tai Solarin University of Education and University of Lagos with sound academic and research records.
I have a Master of Science degree in Economics and I am working towards my PhD. I am a seasoned lecturer of Economics with versatility in handling courses such as Microeconomics, Business Economics, Mathematical Economics, Labour Economics, Production Economics, Monetary Economics, International Economics, Research methods in Economics, Financial economics etc.
I have over seven years worth of experience working with consulting firms, educational institutions and research institutes coupled with administrative experience.
I am skillful in using ICT tools, analytical softwares and research methodology.
I have taught IGCSE students, UTME students, A-level students, undergraduate students and currently lecturing post-graduate students of University of Ibadan with proven record of outstanding academic results.
In addition to classroom instruction, I have advised students on appropriate research topics and evaluated their research works, given my excellent knowledge in research and data mining.
I have a reputation of being dedicated, dependable and cooperative with good respect and value for individuals.
Lecturer

Jan 2016 - Present

University of Ibadan School of Business

- preparation of lectures, supervision of projects for MBA students - developing and updating a course facilitation plan for MBA students - Teaching Business Economics, Microeconomics, Macroeconomics, Quantitative Methods for Managers, Business Simulation Software (SIM) Venture

Economics Tutor

Sep 2016 - Present

Dansol High School, Ikeja, Lagos

Preparing and teaching economics students for Cambridge International Examination: International General Certificate of Secondary Education (IGCSE), UTME, WAEC, NECO and A- levels

Economics Tutor

Dec 2014 - Apr 2016

Christ the Redeemer's College

Preparing and teaching economics students for Cambridge International Examination: International General Certificate of Secondary Education (IGCSE), UTME, WAEC, NECO and A- levels
B.Sc Economics

Oct 2006 - Oct 2010

Tai Solarin University of Education

ND Economics

Feb 2003 - Oct 2005

University of Ilorin

M.Sc Economics

Aug 2013 - Sep 2015

University of Lagos