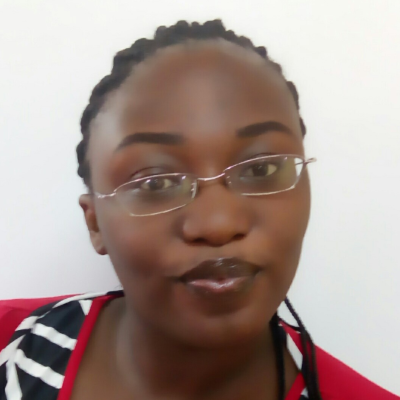 Oluwatomisona K.
Phonics Tutor
Excellent Phonics Tutor
Phonics is a branch of linguistics where the sounds and physical properties of the human speech sounds are studied.
The importance of Phonics cannot be overemphasized, it teaches readers how to decode letters into their respective sounds, a skill that is essential for them to read unfamiliar words by themselves.
It improves the fluency of readers, it helps you spell your words correctly since you associate the sounds of the letters to the alphabets in the text being read and it also allows for quick comprehension of the reader. If you do not pronounce a word properly, you most likely will not understand what information is being passed across to you at a given time.
About
My name is Oluwatomisona. I am a graduate of psychology from covenant University, presently doing my masters in developmental psychology at the University of Ibadan.
I have 3-4 years of experience of working with children in a formal settings such as schools and at home as a home tutor. I work with children in nursery and primary school and can handle any subject in their curriculum.
My special skill when working with children is the passion and motivation I invest into educating them and the fact that each child is special.
Education
M.Sc Psychology




May 2017 - Present

University of Ibadan
B.Sc Psychology




Sep 2009 - Jul 2013

Covenant University
Experience
Class teacher




Sep 2016 - May 2017

Watersprings international School,

Prepared children for key stage 1 by introducing concepts they will explore further in higher primary classes. I planned and carried out a curriculum that targets different areas of child development, such as language, motor, and social skills. Organized activities so children could learn about the world, explore interests and develop talents. Developed schedules and routines to ensure children have enough physical activity, rest and playtime. Watched for signs of emotional or developmental problems in children and bring problems to the attention of the School authority. Kept records of the students' progress, routines, interests, children's overall development.

Administrative manager




Nov 2015 - Jul 2016

Haggai Institute alumni association

General Planning of National and State Seminars, being present and taking minutes at monthly meetings. Daily running of the Secretariat, handle correspondence from the chairman and executive members to other members of the association.

class teacher




Nov 2013 - Oct 2014

Watersprings international School

provide resources needed for daily class activities, Attend to children's basic needs, teach them identification of colors, numbers and shapes; personal hygiene, social skills and pronunciation of Jolly phonics sounds. I organized and lead activities that were designed to promote physical, mental, social and emotional development. I observed, assessed, and evaluated the children's behavior, performance and social skills then discussed areasnowhere intervention was needed with my coordinator. I prepared the classroom displays for the term or special events. I attended jolly phonics training which. I created lesson notes for each lesson at the beginning of the term with clear objectives, teaching methods and the appropriate instructional materials to meet the learning needs unique to each child.

Educator




Jan 2019 - Apr 2019

Crystal County School

Developing a careful and creative program suitable for preschool children Employing a variety of educational techniques (storytelling, educational play, media etc.) to teach children Observing each child to help them improve their social competencies and build self-esteem