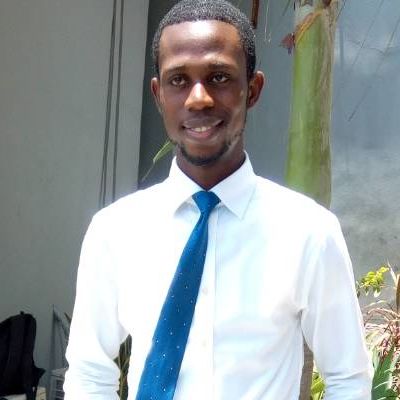 Oluwatunmise E.
Subjects Oluwatunmise E. also teaches
Hard work and dedication are also crucial to achieving your goal, and throughout my Government classes i look for ways to get students enthused and keen to put in the time, which will help them with independent study. It is only when i think they are working to the best of their ability that i am satisfied.
About
My name is Oluwatunmise. I am a graduate of Accountancy from Lagos State University.
I have over ten year experience teaching Mathematics and Commerce to a large variety of students in different levels.
My passion for teaching these subjects has helped me foster notable positive changes in all my students.
My approach to tutoring is warm and encouraging. Indeed, i believe that building a genuine relationship with my students is of great importance and that the greatest progress is made by establishing open, honest and authentic dialogues.
In my experience, i have found that learning is best achieved in a fun atmosphere. I strive to make my lessons fun and accessible as well as relevant to the career aspirations of each students so that they can engage with the subject on a personal level.
A key to tutoring is setting goals, achieving that goal and then moving on. I usually come to each session with a set of objectives to meet so that my students can physically see the progress they are making, which will in turn provide them with the confidence they need to tackle the areas they find more challenging
A great deal of tutoring is giving students the confidence to tackle problems that they find daunting, generally in an area or subject that they dislike as a consequence of finding it difficult.
In my sessions, i create a supportive atmosphere where getting a question wrong is part and parcel of the learning process and my student doesn't feel foolish for making errors but uses them constructively as a learning aid.
Education
B.Sc Accountancy

Mar 2011 - Jan 2015

Lagos State University
ND Accountancy

Sep 2009 - Sep 2012

Lagos state polytechnic
Experience
Risk Underwriter

Aug 2016 - Present

AXA Mansard Insurance Plc

1. Analyze risks to reflect accurate exposures, amount of coverage, or type of insurance or other material information 2. Ensure immediate cession of risks beyond the company's underwriting capacity through co-insurance/reinsurance 3. Process all transactions on AIMS within the stipulated turnaround time 4. Preparation of accurate and timely Aviation and Oil and Gas quarterly returns to NAICOM within the required timelines 5. Preparation and submission of Tender Bids on the NIPEX portal before stipulated submission date 6. Liaising with the Reinsurance Department in arranging reinsurance cover of Oil business. 7. Attend to any other assigned duties.

Subject / Class Teacher

May 2015 - Apr 2016

Ere Community High School

1. Coordinate all curriculum and non – curriculum activities of the class 2. Prepare assembly roaster 3. Responsible for the general well-being of the students 4. Conduct test and examination 5. Record and grade students accordingly

Account Officer - Intern

Jul 2013 - Dec 2013

Lagos State Government

1. Preparation of cash book 2. Raising of payment voucher for approved files 3. Preparing of monthly returns and disbursement to the appropriate body 4. Reconciliation of payment (reconciling bank statement with cash book) 5. Scheduling vouchers on capital projects with supporting documents attached and submit such to the Central Internal Audit for examination and endorsement 6. Submitting of vouchers cleared by the Central Internal Audit to the State Treasury office for the release of fund

Bursar / School Administrator / Class Teacher

Jan 2005 - Dec 2011

Modupe Monibaba International School

1. Reviewing and advising the institution on financial matters 2. Recording of daily revenue and expenses of the organisation 3. Preparing of budget 4. Preparing of staff payroll 5. Lodging and withdrawal of cash from bank 6. Preparing of cash book and reconciling it with the bank statement on a monthly basis or as at when demanded 7. Coordinate all curriculum and non – curriculum activities of the class; 8. Responsible for the general well-being of the students; 9. Conduct test and examination; 10. Record and grade students accordingly. 11. Coordinate all curriculum and non – curriculum activities of the class 12. Prepare assembly roaster 13. Responsible for the general well-being of the students 14. Conduct test and examination 15. Record and grade students accordingly

Mathematics and Commerce Tutor

Sep 2015 - Present

Prepclass Ng Ltd

The most important quality in any tutor is patience. My first step is to perform an assessment of my student; this, along with a comparison of my student's academic goals, forms the basis of our lesson plan. I listen closely to the family's goals in order to tailor my approach specifically to my student.