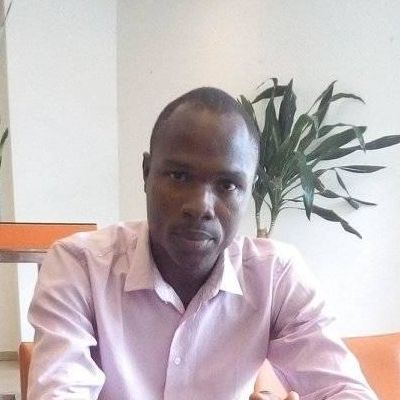 Sunday D.
Home tutor in Eti Osa, Lagos
Over 7 Years Experience as a Teacher
As a teacher, I always aim teach and help my students facilitate their ability to find solutions, get results and understand topics in a better way. I believe learning is important for students, not only to pass their exams and gain qualifications, but also for personal development and career choices/adaptability.
Levels Taught: Lower Primary, Upper Primary, Junior Secondary, Upper Secondary, Under Graduate, Exams
About

STUDENT
FAVORITE
Prepclass Tutor Since: July 2015
I am Sunday. I am a qualified Mathematics teacher with a wealth of experience of 7 years
As a teacher, I incorporate all the required factors that makes learning conducive and interesting for students, I have prepared students for various exams such as Common entrance, Check Point, IGCSE, GRE and SAT Examinations with excellent grades attained by my students.
I provide comprehensive tuition for my students as I use many analogies and real world applications to explain to my students for them to understand the subject better, I strive to challenge and support my students to the best of my ability as well as making my lessons tangible and interesting for the students. I encourage active participation using a full range of techniques to motivate and make my students focused.
Tutor

Sep 2014 - Present

PrepClass Tutor

1. Help student in whatever areas they are having a difficulty 2. Devise new methods of teaching if the child is having trouble learning through the conventional method 3. Maintain comprehensive report about each child I work with to see the progress of the child. 4. Get in contact with the teacher and the parents of the child, to sharing information about the child's progress and to spot and correct learning disorders and help improve their grade,

Principal and class teacher

Jan 2014 - Aug 2014

SureWord Academy

1. Uphold educational policies and integrate the common core government guidelines into each class curriculum 2. Create benchmarks for students and teachers and track progress towards those goals 3. Develop programs that improve teacher performance and assist students in understanding class material better 4. Provide guidance to the school's network of student leaders and challenge those leaders to make the school a better place 5. Respond immediately to concerns from parents and school board administrators
B.Sc Pastorial Leadership

Sep 2015 - Jul 2016

Redeemer's International Leadership Academy

B.Sc Chemistry

Apr 2006 - Mar 2011

University of Maiduguri
4 Reviews

Dr Uche

Mrs Bunmi

Mrs Usifo

Mr Isiaka