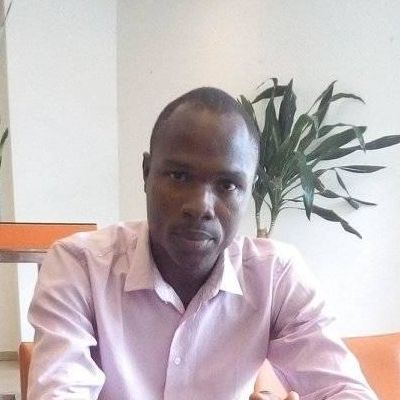 Sunday D.
GRE Quantitative Reasoning Tutor
As a tutor, I try to be supportive and constructive when teaching, offering my students well prepared and structured sessions that are engaging, fun and productive. I work meticulously to ensure that the required skills are taught in an effective and memorable way, which will, in turn, make the student better at the subject that is being taught.
About
My name is Sunday, I am a qualified teacher with wealth of experience of 7 years.
As a teacher, I incorporate all the required factors that makes learning conducive and interesting for students, I have prepared students for various exams such as Common entrance, Check Point, IGCSE, GRE and SAT Examinations with excellent grades attained by my students.
I provide comprehensive tuition for my students as I use many analogies and real world applications to explain to my students for them to understand the subject better, I strive to challenge and support my students to the best of my ability as well as making my lessons tangible and interesting for the students. I encourage active participation using a full range of techniques to motivate and make my students focused.
Education
B.Sc Pastorial Leadership




Sep 2015 - Jul 2016

Redeemer's International Leadership Academy
B.Sc Chemistry




Apr 2006 - Mar 2011

University of Maiduguri
Experience
Tutor




Sep 2014 - Present

PrepClass Tutor

1. Help student in whatever areas they are having a difficulty 2. Devise new methods of teaching if the child is having trouble learning through the conventional method 3. Maintain comprehensive report about each child I work with to see the progress of the child. 4. Get in contact with the teacher and the parents of the child, to sharing information about the child's progress and to spot and correct learning disorders and help improve their grade,

Principal and class teacher




Jan 2014 - Aug 2014

SureWord Academy

1. Uphold educational policies and integrate the common core government guidelines into each class curriculum 2. Create benchmarks for students and teachers and track progress towards those goals 3. Develop programs that improve teacher performance and assist students in understanding class material better 4. Provide guidance to the school's network of student leaders and challenge those leaders to make the school a better place 5. Respond immediately to concerns from parents and school board administrators
7 Reviews

Dr. Uche

Oct 2018

Danladi's method of teaching is highly impressive, he takes his time to make my kids understand every topic they treat. He is always available to even have extra sessions when the kids have an examination or test.

Mrs Bunmi

Sep 2018

Mr. Sunday is so passionate about the teaching profession and that is rare these days.

Mrs Usifo

Mr Isiaka

Mr. Aribisala

Sep 2017

Mr. Sunday has worked with my daughters since 2017, since then, everything has been progressive, I have watched my daughters' performance improved. I admire his ability to adjust his teaching style to meet the needs of each child. Kudos to you Mr. Sunday.

Mrs. Thomas

Nov 2018

Mr. Danladi is one of the few tutors I have had who have impressed me greatly.

Mrs. Bimpe

Jan 2019

My daughter had issues with Chemistry, Mr. Danladi has been able to help her develop her confidence in the subject.