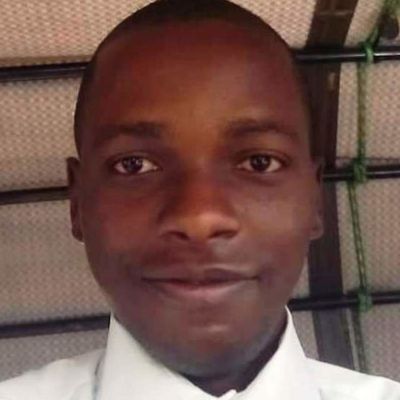 Experienced Computer Science Tutor
My Computer Science tutoring sessions are interactive, requiring participation from both sides.
I encourage students to ask questions. Instead of providing direct answers i prefer to direct their thought process in a way that they can figure out the answers themselves. This guarantees that the subject is understood to a deeper level.
About

STUDENT
FAVORITE
My name is Tunmise. A graduate of Computer Science from Ibadan Polytechnic
With four year experience teaching Computer Science, i approach teaching from a creative standpoints as my teachings gets results with self-designed formative and summative assessment which are constantly used to drive my differentiated instruction.
I currently lecture two departments; Community Health Extension Workers(CHEW) and Medical laboratory Technicians (MLT).
I have an aptitude for teaching due to my passion to impart knowledge as i teach any Computer Related Courses across all levels of Secondary education.
I believe that i am an excellent fit for this position giving my extensive background in Lecturing Students which has added more skills to me as a person.
STUDENT LECTURER

Jul 2017 - Present

AMINU DABO COLLEGE OF HEALTH SCIENCES AND TECHNOLOGY

• Interview Course Applicants • Checking and Assessing Student's Performance. • Reading Academic Journals, Paper and other Publications. • Encouraging Personal Development Via Tutorial • Planning and delivering well-structured lessons that engage and motivate students. • Deliver effective lectures by developing strategies to manage classroom behavior. • Planned daily lessons including content standards, Objectives, procedures, and materials. • Used technology in the classroom in the form of supervised internet-based research.

Personal Development Officer

Nov 2013 - Present

PERSONAL TUTORIAL

• Approach clients to render services to them. • Prepare effective tutors for my students in a conducive environment • Planned daily lessons including content standards, Objectives, procedures, and materials. • Train students according to specific area that needs development.
HND Computer Science

Nov 2014 - Nov 2016

The Polytechnic of Ibadan

ND Computer Science

Nov 2011 - Nov 2013

The Polytechnic of Ibadan