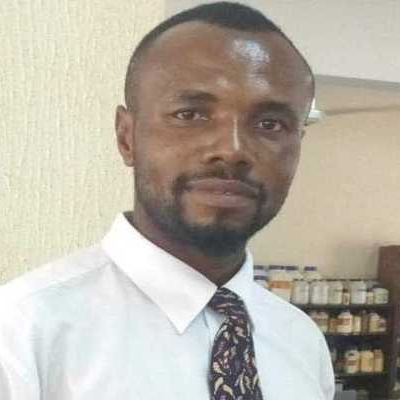 Munonye P.
Senior Secondary School English Tutor
Home tutor in Ikeja, Lagos
About
I am a vibrant young and multi talented man who believes in myself and what I could become in future through an apt delivery of service and continued development, acquisition and use of skills. I would be glad to join a pragmatic organization where my potentials would be maximally utilized in achieving personal goals as well as the goal the organization.
A teacher should be a role model for his students, a motivator and a leader, that is what I am. Being a young man who loves innovation and creativity, I have come to use these potentials to improve the lives of the students under my tutelage and to prepare them for the life's adventure ahead of them.
I hope to do much more if given a platmform to inform, entertain and educate the younger generation, thus making our country better and ready to compete with the rest of the world in the global community.
Education
B.Sc Biochemistry




Oct 2008 - Aug 2014

University of Nigeria

M.Sc Biochemistry




Jul 2017 - Present

University of Nigeria
Experience
Chemistry Tutor




May 2015 - May 2016

Crestfield College of Health Technology, Erin-osun, Osun state

Research and look for new ways to teach Chemistry Prepare interesting lesson notes and teach creatively in class, interacting with them in a fun and friendly manner, making them free and thereby making learning easy.

Biology/Chemistry Teacher




Apr 2017 - Jul 2018

Seal Foundation Academy, Lagos Nigeria.

Prepared interesting and interactive lesson notes and also created a fun and serene atmosphere when teaching. Prepared students for external exams like WAEC and NECO. Prepared exam questions according to the syllabus and marked exam scripts.

Biology Teacher




Sep 2018 - Present

Royal Crown International School, Enugu Nigeria

Research and look for new ways to teach Biology Prepare interesting lesson notes and teach creatively in class, interacting with them in a fun and friendly manner, making them free and thereby making learning easy.

Computer and ICT Tutor




Feb 2020 - May 2022

Onward International Secondary School

I tutored students in computer science and ICT both in practical and theory aspects.

Chemistry Tutor




May 2015 - May 2016

Crestfield College of Health Technology

I tutored students in chemistry theory and practical

Senior Biology Teacher




May 2016 - Apr 2017

Seal Foundation Academy Lagos

I taught students biology theory and practical

Senior Biology Teacher




Sep 2017 - Apr 2018

Royal Crown Academy

I tutored students in biology theory and practical

Computer and ICT Tutor




May 2020 - May 2022

Onward International Secondary School

I tutored students in Computer Studies and ICT including theory and practical