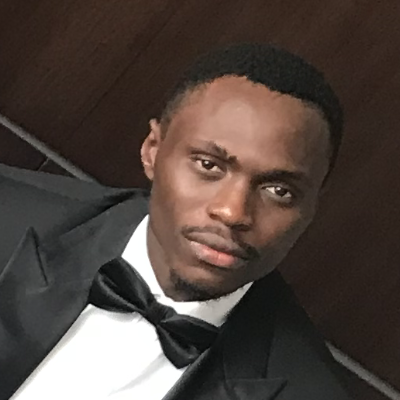 Certified Mathematics tutor
Working together with others to achieve goals and exceed expectations is the most rewarding pursuit one can have. In tutoring, Mathematics and Physics are the subjects where i excel in, and those are the ones that I enjoy the most. Many people are scared off by those subjects, but I enjoy showing students how to simplify and master them. I have done some personal study in WASSCE and IGCSE preparation and how to specifically teach students how to improve on all parts of that exam.
Levels Taught: Upper Secondary, Under Graduate, Professional Exams
About

STUDENT
FAVORITE
Teaches students: WAEC, NECO, GCE, SS1 - 3
I am a graduate of Geophysics from the University of Lagos.
For me, the greatest reward tutoring can offer is watching a student grow in knowledge but also self-confidence. I believe effective tutoring is about delivering complex concepts in simple terms with patience, enthusiasm and encouragement.
Developing strong relationships with students means that parallels can be drawn between what is being studied, and the students' own life experiences, which makes for a deeper level of understanding and, ultimately, better learning.
I tailor each tutoring assignment to the needs and abilities of each individual, since many years of tutoring have taught me the importance of getting to know my students before we can set a detailed program of study.
My skills sets include a good working knowledge of Computer programs, sound knowledge in Mathematics, Physics and Computer Science for secondary level. I am a student member at professional bodies like; NIIT, NIMA, NAPE, etc.
I have the ability to impart knowledge on students and have great interpersonal skills with my students.
Computer, Assistant Maths Tutor

Nov 2011 - Jan 2013

YOLAD MONTESSORI SCHOOL

Preparation and delivering of documents and creating database Impacting adequate knowledge on students Preparing Students Weekly Reports

Earth Science Intern

Sep 2016 - Dec 2016

Chevron Nigeria Limited

Worked with the offshore team, and was able to accomplish set goals with the team. Hands on seismic interpretations, structural geology, volumetric analysis. Pore pressure fracture gradient modeling, seismic-well ties.

Assistant Land Surveyor

May 2016 - Sep 2016

Business Contracting Limited

In charge with the day to day land survey methods. Correlating sample soil with laboratory results. General Civil engineering works.
B.Sc Geophysics

Sep 2012 - Jun 2018

University of Lagos

B.Tech Information Technology Essential

Sep 2017 - Present

National institute of information technology

B.Tech Geology

Aug 2018 - Present

Danvic petroleum international