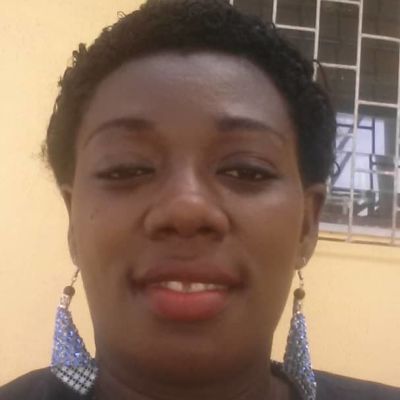 Adaobi P.
Mathematics Tutor
Over 7 Years of Experience as a Teacher
It is my fundamental belief that making lessons interesting for my students is crucial in effective teaching. This is especially so for mathematics, where a huge amount of learning takes place while students are doing unassisted exercises. Through my encouraging and animated approach to tutorials, I aim to instill a passion in my students, so that they will respond to such exercises with enthusiasm and confidence.
One of the best things about tutoring versus teaching is that the nature of one-to-one lessons allows them to be tailored specifically to the individual student. So I think the most important part of tutoring is building a solid relationship with the student, such that I can work out exactly what they need from the lessons, and how best to deliver it to them.
About
My teaching style is heavily dictated by my student. My first lesson is all about discovering what type of learner they are. We'll also talk about their interests and goals.
This seemingly innocuous conversation often holds the key to motivating them towards success.
To my mind learning is always best done actively. I've personally never learned much by being talked at so that's not how I teach. I ask lots of questions and expect a good level of engagement during a session.
I welcome the focus on the individual learner that is a central feature of tutoring, and very much enjoy engaging in the lively dialogue and individualized feedback that enables tutees to grow in confidence as learners.
I bring enthusiasm and energy to my tutoring. Thanks to my work as a school teacher, my approach to tutoring is also informed, where relevant, by a sound understanding of the assessment requirements for public examinations and school entrance examinations.
I have been teaching upper and lower primary level for over 7 years. I am immensely familiar with both the British and Nigerian Curriculum.
My main goals as a teacher are to inspire students to have a love for learning as well as achieve their full potential in whatever subjects they are interested in and also, to inspire the next generation with the right knowledge for learning.
Education
B.Ed Economics




Jul 2004 - Aug 2008

University of Ibadan
Experience
Class Teacher and Assistant HOD




Jul 2011 - Jul 2013

CEDEC International School

I taught as a class teacher for students in Year 5. I taught using a weekly prepared detailed lesson plan and with different materials such as text books, charts, etc. I prepared them for their Common Entrance Examinations. I ensured I issued out tests and assignments to evaluate the extent to which the students understand the topic that was taught. I was also the assistant coordinator for the Year 5 classes, it was my duty to ensure the Year 5 students were doing well, ascertain measures through which we could optimize their performance, liaise with other Year 5 teachers/subjects teacher and parents to optimize the performance of the students.

Class Teacher




Sep 2013 - Aug 2015

Park British School

I taught students in Year 4 using a detailed lesson plan which was created in accordance with the British curriculum. I made use of various materials (text books, charts, videos) to ensure students obtain the highest standard of education.

Class Teacher and School Administrator




Feb 2016 - Present

Sathya Sai School

I teach Year 1 students. I create my lesson plan every week which serves a guide for me. I issue out tests and assignments on a daily and weekly basis to ensure the students grasp what is being taught I am also the school administrator. I am in charge of the day to day running of the school, coordinating the activities of all staff of the school including teaching and non-teaching staff, liaise with parents to ensure the performance of students is at it's peak.
2 Reviews

Mrs Lawal

Ms Adaobi is an exceptional teacher. She is passionate about her job.

Mr Oni

I recommend Ms Adaobi to parents seeking a teacher for their wards. She inputs so much energy into her teaching process.