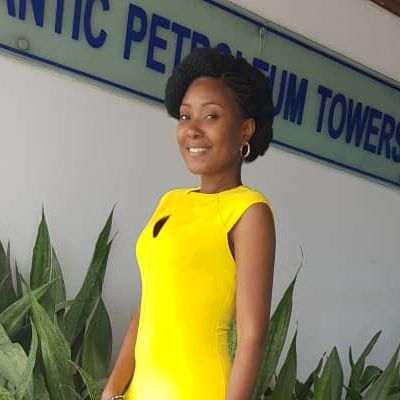 Adedolapo A.
English Language Tutor
Experienced teacher
I like to take a few lessons to get an appreciation of the strengths and weaknesses of each student. Once I have done so, I set challenges and aims for each student, and encourage the student to work through the problems they are having with guidance. I also believe many of the students I teach are capable of achieving their aims, so I do my best to instill confidence!
About
As a teacher I have the ability to change lives and develop well-educated and respectable students as it helps them to not only gain knowledge but to improve personally.
I have no greater joy than seeing my students excel with straight A's and impressive results. Tutoring for me is everything because only then is the student's ideology about most things in life are formed.
My teaching approach is to help the student understand what they need most to move forward,instill a passion for the subject(s), develop skills for personal study and make hard work essential not drudgery. Whether that means targeted practice to build their skills and subject knowledge, or working to build and develop their confidence and self-belief, it's all about close focus and educational understanding.
I encourage students to be goal-oriented and maintain enthusiasm and motivation by establishing clear attainable milestones, which strike a balance between challenging them and also developing confidence. Most importantly, however, I think it is essential that the students enjoy their sessions and that the subject matter is made relevant and relatable. I consider myself to be very positive, patient and approachable and I strive to cultivate a safe environment in which students feel comfortable to express their difficulties and explore diverse methods to enhance learning and achieve their desired aims.
I have gained many skills like patience, communication, commitment, leadership, creativity over time while tutoring which I believe is everything they need to stand out and become the best.
Education
M.Eng Petroleum and Gas Engineering




Sep 2008 - Jul 2013

Covenant University
Experience
Class Teacher




Nov 2013 - Nov 2014

Sparkling Secondary School

Conduct an assessment with my students before I begin to plan the style of tutoring that best fits them whilst preparing for the examination 2Creating interesting lesson notes and drawing out interactive plans to carry out these lessons. 3 Created and maintained a serene and fun learning environment while also keeping the students occupied with learning enabling activities. 4. Gave out Classwork and Homework to assess the assimilation of the students while also correcting them if they err.