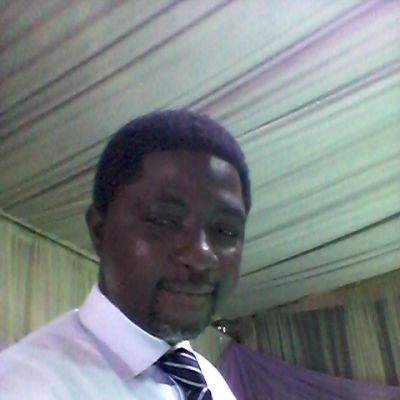 An experienced teacher
I believe that simply memorizing the relevant material for an exam is a totally inefficient way to learn. So I will be making sure that you know your Math inside out, forwards, backwards, sideways, and diagonally!
Micheal A. also teaches English Language Tutor
Levels Taught: Lower Primary, Upper Primary, Junior Secondary, Upper Secondary
About

STUDENT
FAVORITE
With more than eight years of teaching students in schools,private tutorials/ centres and also as a private home tutor, I have been able to successfully mentor students and pupils to gets good grades in their external and internal examinations.some of them are graduates already and some on scholarship abroad my major skill is the ability to detect the challenges encountered by the students and help them to work on it.
My approach to tutoring varies hugely depending on the child I am tutoring. However I think something which unifies it across the range of ages and abilities is that I always try to break down what seem like huge, daunting subjects or assignments into smaller, manageable, non-scary, fun tasks. I work closely with each child to determine the ways in which they learn best, their interests, strengths and weaknesses, and feed this back into my tutoring methods, creating a tailor-made learning experience.
My methods are, of course, also informed by a thorough understanding of assessment requirements and criteria both for school entrance examinations and public examinations. I
believe that a positive and confident attitude towards the academic subject being studied can be hugely beneficial in terms of results, and I try to engender this by providing a supportive yet challenging relationship and environment for study. I thoroughly enjoy tutoring each of the subjects I teach, and hope that I can transmit my enthusiasm and energy to my pupils.
Subject Teacher (Chemistry, Mathematics and Basic Science)

Sep 2017 - Present

St. Mary's School

I teach the students in the senior secondary school Chemistry, Mathematics and Basic Science. I also teach them the practicals aspects of Chemistry and Basic Science.

Subject Teacher (Mathematics, Physics and Further Mathematics)

Jan 2011 - Aug 2017

F Hope Secondary School

I taught Mathematics, Physics and Further Mathematics to students in senior secondary school class 3. I prepared them for their WAEC and JAMB examinations and they recorded good grades.
B.ENG Metallurgical and Materials Engineering

Oct 2001 - Apr 2009

University of Lagos