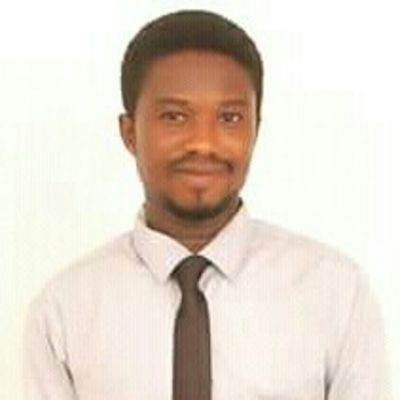 Silas A.
Music Theory Tutor
Professional music teacher
In teaching music theory the most important thing i look our for is ensuring my student is interested and excited by it. .
My approach to teaching music involves my first of all studying and analyzing the basic building blocks of music like the rhythm, form, harmony, the pitch, etc. After which I ensure lessons are engaging and varied, with focused analysis and clear structure to set targets. An intense and individual approach requires a level of trust to exist between myself and the student, so I'm as honest and constructive as i can be.
About
My name is Silas, a graduate of Economics from the University of Ilorin. I have a diploma in Music from Peter Kings College of Music, Lagos.
For the past two (2) years i have successfully taught students both Classical and Contemporary music,how to play Musical instruments (such as the Trumpet, Keyboard and Guitar). I also give Vocal training, and also teach Musical theories.
The technique i use when teaching music is recognizing the immediate needs of my students, and discovering where my help is most required.
Once established, I encourage them to be as honest as possible throughout the teaching process by meeting them on their level, supporting an atmosphere of vocal, written, and practical exploration, and above all, inspiring them to learn and be confident in their learning.
In my years of teaching music i have found out that using a one on one dynamic enables me to really spend as much time necessary on tricky concepts.
I challenge and support my students to the best of my ability as well as making my lesson tangible and interesting for my students.
I am very passionate about teaching music and I always pass my enthusiasm to my students.
Education
B.Sc Economics




Oct 2008 - Present

University of Ilorin
Experience
Music instructor




Feb 2016 - Present

Sureville Montessori school

I Teach students Theory and practicals of musical instruments such as (piano, trumpet,drums,Bass guitar,lead guitar,saxophone and recorder)

Music instructor




Sep 2015 - Present

Crestview Eagles international

I teach theory and practical music

Music instructor




May 2014 - Sep 2015

Champion Breeders

I teach theory and practical music

Professional Music Tutor




May 2017 - Present

Music Tutor, Prepclass Ng Limited

My job involves me planning and preparing lessons in relation to my students needs and examination syllabus. I do this by acquiring appropriate teaching materials and resources needed to teach music theory, and practical techniques. I also monitor, motivate and encourage the growth of my students.