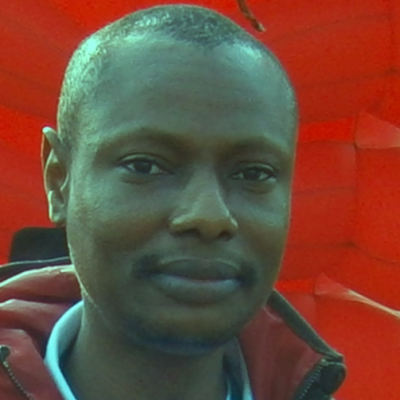 Competent TOFEL tutor
TOEFL as one of the principal tools of measurement that evaluates the ability of a person to use and understand English as an academic language. TOEFL stands for Test of English as a Foreign Language. It pertains to the scheme of evaluation meant for testing the capability of non English speaking candidates. Candidates desirous of pursuing higher education in the English speaking nations are tested by means of TOEFL.Hence i ensure my students understand the rudiments of the course, teaching every aspect of it in details.
About

STUDENT
FAVORITE
My name is Mr. Adetokunbo, I studied MSC Economics and Finance for Development at the University of Bradford, United Kingdom. When I was studying in the United Kingdom, in Bradford I did training in Effective writing, reading, listening and speaking at the University of Bradford. I have been teaching IELTS and TOEFL for 5 years, I have an in-depth grasp of English Language and fully understand how to apply useful skills in writing, reading, listening and speaking in order to help student get a band 8 and above in IELTS and above 80 in TOEFL. My experience goes into the application of complex sentences, the use of the right tenses and both the passive and active voices to write a Band 8 essay.
I do not only teach IELTS and TOEFL but impact students with the secret of increasing speed to complete task given to them. I am mobile and can reach clients anywhere in Abuja any time of the day, either morning, afternoon or in the evening because I am a full time tutor.
With more than 5 years experience as an IELTS and TOEFL Tutor, I have taught more than 50 students in both IELTS and TOEFL and most have made band 8 and above in IELTS and above 80 in TOEFL and are now outside this country to pursue their academics while others their career (Migration).
IELTS/TOEFL Tutor

Apr 2013 - Present

Comprehensive Educational Consult

I teach IELTS and TOEFL

IELTS/TOEFL Tutor

Mar 2007 - Nov 2018

Unique School of Studies

I teach TOEFL and IELTS
M.Sc Economics

Sep 2011 - Dec 2012

University of Bradford, United Kingdom.

B.Sc Economics

Sep 1996 - Sep 2000

Ahmadu Bello University
1 Review

Mary

Mar 2019

Mr. Adetokunbo is an excellent tutor, he knows what he's doing and he is a very honest person.....