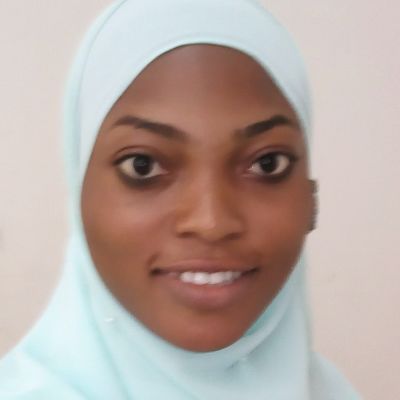 Aishat A.
Physics Tutor
Building self confidence and fostering a love for the subject is my overall aim. To do this I endeavour to establish a close working relationship with each tutee based on trust and confidence that will facilitate their exam success as well as address their wider educational needs.
Thought process, rather than content, lies at the heart of my ambition to develop self sufficient learners, yet I appreciate that content and technique cannot be underestimated when preparing for exams.
About
My name is Aishat, I am a graduate of Civil Engineering from Yaba College of Technology. I have taught several categories of students, ranging from primary school level up to the senior secondary school level, preparing them for several examinations or just helping them keep up with their everyday school work.
I am a trained Montessori teacher and I am an experienced Mathematics, Physics, Biology and Chemistry tutor.
Over the years, I have significantly increased the success rate of my students. I have helped several students in preparation for their common entrance exams, BECE, Check Point, WASSCE ,11+ exams in which they have performed excellently.
I am particularly concerned about the way my students understand the concepts taught to them, not just getting the right answers, I am patient to work with them as long as it takes to help them get to the point they desire and ought to achieve.
Being a visual person myself, I am quick to use diagrams and visual aids to help students process things in a different way. Whenever I edit students' writing I make sure to explain why I've corrected or changed things, even down to the punctuation edits. I am happy to work with weaker students, as I am a very patient tutor.
I believe students perform best when they feel as confident as possible. This inspires my teaching style, which is kind and respectful but rigorous and thorough. I strive to build a trusting and respectful relationship between me and my students, as this is conducive to an enthusiastic and successful learning.
Education
HND Civil Engineering




Jan 2011 - Mar 2016

Yaba College of Technology, Yaba
Experience
Science Teacher




Feb 2018 - Present

Bintu Khuwaylid school,Ikoyi, Lagos

Teaching ,educating according to the educational needs of individual students. Assessing, recording and reporting the development ,progress of students. Exposing students to STEM related topics:how things evolved,scientific facts and how they are related to the environment.