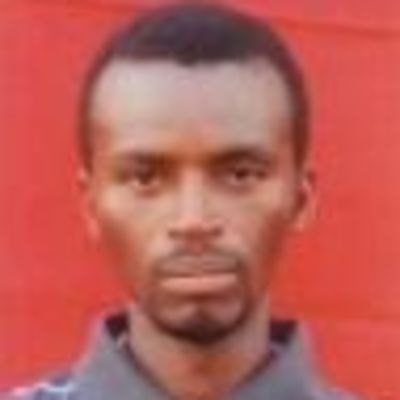 Akanbi S.
Senior Secondary School Further Mathematics Tutor
Excellent Further Mathematics Tutor
Further Mathematics has evolved significantly over the past decade. I have found that students are now required to have a deeper understanding of why they are applying rules or processes in a mathematical context. Therefore I endeavour to part this knowledge on my students so that they can enjoy Further Maths and see it for what it is. I still find Further Maths fascinating, even to this day, and I love to share my enthusiasm for the subject. My primary focus is on exam style questions so that students become accustomed to problem solving and the language used in order to be more adequately prepared.
About
My name is Akanbi, I am a graduate of Electronics and Electrical Engineering from the Prestigious Ladoke Akintola University of Technology.
I have over ten years of teaching experience teaching Secondary School Students Mathematics and Further Mathematics, preparing them successfully for internal and external examinations.
A major advantages of one-on-one tutoring is that lectures can be centered to address the individual needs and abilities of my student. Which can range from slowing their process to Maths questions to avoid making easy mistakes, making use of daily examples to demonstrate Mathematical topics, and working out ways to teach topics students have particular difficulty with.
I constantly use exam board specifications to show students exactly what they are expected to know and how they are expected to apply this knowledge. Furthermore, I like to spend time on exam technique, and helping students approach questions in a structured manner to gain the highest marks possible.
In addition, I believe motivation and having fun are important aspects of learning. Students must be able to recognize why they are learning particular topics, why they are interesting, how they can be applied, and what rewards can be gained.
Education
B.Sc Electrical / Electronic Engineering




Jun 2008 - May 2013

Ladoke Akintola University of Technology
Experience
HOD Science




Sep 2017 - Present

Folbim High School

Subject Teacher

Excellent Mathematics and Further Mathematics Tutor




Jul 2016 - Present

Tutor Prepclass ng Ltd

A key to tutoring is setting goals, achieving that goal and then moving on. I will come to each session with a set of objectives to meet so that the tutee can physically see the progress they are making, which will in turn provide them with the confidence they need to tackle the areas they find more challenging. A great deal of tutoring is giving students the confidence to tackle problems that they find daunting, generally in an area or subject that they dislike as a consequence of finding it difficult. In my sessions, I create a supportive atmosphere where getting a question wrong is part and parcel of the learning process and the student doesn't feel foolish for making errors but uses them constructively as a learning aid.