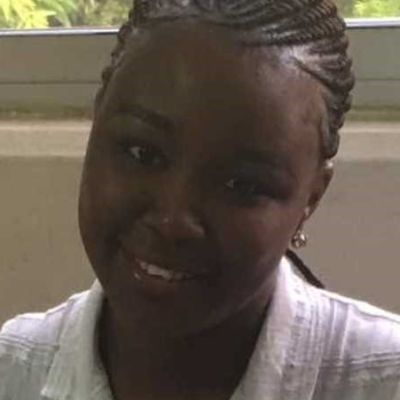 Jacobs K.
Numeracy Tutor
Exceptional Numeracy Tutor
Numeracy is the ability, confidence and willingness to engage with quantitative and spatial information to make informed decisions in all aspects of daily living. A numerate individual has the confidence and awareness to know when and how to apply quantitative and spatial understandings at home, at school, at work or in the community.
Quantitative information also refers to information that can be measured and expressed as an amount. This includes: having a sense of the magnitude of numbers, using numbers in real-life situations, estimating amounts, interpreting statistical information, recognizing patterns, determining probability.
Employing numeracy in the subject areas has the dual effect of enriching students' understanding of the subject area content and of increasing their numeracy skills. For students to develop breadth and depth in their numeracy skills, they must experience numeracy across all their subject/discipline areas. To become numerate, students need to recognize quantitative or spatial information within situations and use numeracy skills within the context where it exists.
Numeracy helps children with the following: understand and use small and large numbers, interpret or represent information in graphs and charts, understand and manage time, visualize how objects are positioned within a space, estimate distances, etc.
About
My name is Kikelomo, I am enthusiastic, focused, committed and highly passionate about teaching and education in general.
I try to be supportive and constructive when teaching, offering my students well prepared and structured sessions that are engaging, fun and productive. I work meticulously to ensure that the required subjects are taught in an effective and memorable way, which will, in turn, make the student better at the subject.
With experience gained from previous work places, I believe perfection in learning can be achieved if a child's ability to assimilate is discovered using the right method to impart knowledge. I believe in delivering quality service to produce excellence and I try to build a good relationship with my students as this allows them to communicate more openly by expressing their concerns which creates a more suitable environment for learning
I will ensure there is effective use of discussion and analysis between myself and my students in order to successfully understand new concepts or just revise learnt material effectively.
My goal is to inspire, motivate and challenge my students to discover their purpose and strive along side my students to achieve them.
Education
B.Sc Economics




Sep 2009 - Apr 2013

University of Abuja
Experience
Teaching Assistant (Year 2)




Feb 2016 - Sep 2018

Priory Preparatory School

I taught students in Year 2. I taught them the following subjects: Literacy, Numeracy, English Language, Mathematics, Science, etc. I made sure to present lessons in a comprehensive manner using audio/visual means to facilitate learning, I made sure to provide individualized instructions to each student thereby promoting interactive learning, I created and distributed educational content (notes, summaries, assignments etc). I assessed and recorded students' progress, provided grades and feedback. I created rigorous lessons that are aligned with the subject curriculum. I planned and executed educational in-class and outdoor activities and events, I collaborated with other teachers, parents and stakeholders and participating in regular meetings. I made sure to observe and understand students' behavior and psyche and reporting suspicion of neglect, abuse etc.

Class Teacher (Grade 3)




Mar 2013 - Jul 2013

Young Mind Montessori School

I taught students in Grade 3. I liaised with parents on how to harness their potentials and also provide them with details on how the children are faring. I created activities to keep them busy and interested at every point in time. I marked their notebooks, graded and recorded their performance. I instilled discipline to make sure there was orderliness in the classroom at every point in time. I also attended meetings and reviews and I helped with school events, trips and activities.