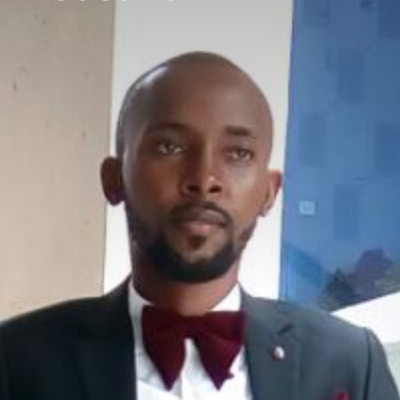 Akioya O.
Phonics Tutor
Excellent Phonics Teacher
Phonics is a branch of linguistics where the sounds and physical properties of the human speech sounds are studied.
The importance of Phonics cannot be overemphasized, it teaches readers how to decode letters into their respective sounds, a skill that is essential for them to read unfamiliar words by themselves.
It improves the fluency of readers, it helps you spell your words correctly since you associate the sounds of the letters to the alphabets in the text being read and it also allows for quick comprehension of the reader. If you do not pronounce a word properly, you most likely will not understand what information is being passed across to you at a given time.
About
I am Akioya, I have a Bachelor of Arts degree in English Language and Literary Studies from Adekunle Ajasin University.
I am an experienced, enthusiastic and focused teacher who is committed to promoting the education standard and well-being of every student I have the privilege to meet.
My experience teaching the English Language spans over 6 years during which I have taught both children and adults with the aid of both the Nigerian and British curriculum of education.
Over the years, my experience as a teacher has taught to me to incorporate all the required factors that makes learning conducive and interesting for my students, I ensure I provide comprehensive tuition for the students using various analogies and real world applications as my teaching tools so that my students can clearly understand what is being taught to them.
I also maintain a very high level of tenacity in seeking solutions. I am assiduous in executing whatever task I am faced with.
My objective for every session therefore is to add unmatched values to the knowledge base of my students to ensure they attain the best results.
Education
BA English and Literary Studies




Sep 2008 - Dec 2012

Adekunle Ajasin University
Experience
Subject Teacher (English Language)




Sep 2015 - Jun 2017

Holy Blessing Nursery and Primary School

I taught English Language to students in basic 1 to 6. All of my lessons were carried out with the aid of a detailed lesson plan. I taught them the different aspects/branches of the English Language right from the basics of the alphabets to forming sentences, reading, good diction and grammar.

Subject Teacher (English Language)




Aug 2017 - Present

Multi-Grace School

As a subject teacher at Multi-Grace School, I teach English Language and Literature-in-English to students in JSS1-JSS3 and SS1-SS3. Each of my lessons are carried out with the aid of a detailed lesson plan. I also prepare the students for the JSCE, SSCE and JAMB examinations. I teach them in accordance with the designated curriculum for each of these examinations, I make use of past questions in my teaching process to give them a feel of how the actual examinations are. I also issue mock examinations and assessments to them to help me evaluate their level of preparedness for the examinations.

Personal assistant




Jan 2015 - Sep 2017

Perfect wisdom point

I was responsible for scheduling of meetings between The director of studies and big organizations. I was responsible for bargaining sponsorship deals. I was solely committed to creating the itenary for the day
1 Review

Mrs Omotola

Jan 2019

Excellent Phonics Tutor