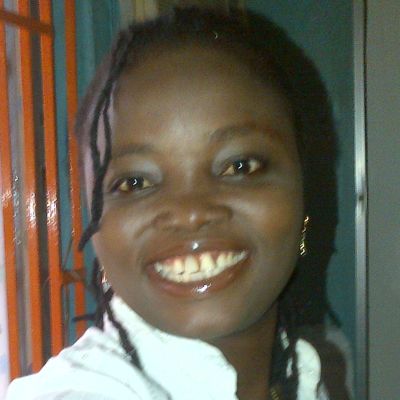 Mercy A.
Home tutor in Lagos Island, Lagos
About

STUDENT
FAVORITE
Prepclass Tutor Since: July 2016
My name is Mercy. I am a graduate in Accounting from Lagos state Polytechnic. I have 16 years productive experience in teaching Mathematics.
Having taught a multitude of students of varying levels and abilities, i always feel that my tutoring methods must be adapted to the child based on personality, interests and capabilities.
That said, i endeavor to spark interest and excitement in those that i teach, so that the learning process for them becomes a pleasure rather than a chore.
It is important to me to engage and excite my students in a way which is sometimes overlooked in the classroom. My main aim is to build confidence in my students and to allow them tap into their individual strengths to enable them to tackle areas of difficulty.
I especially find that when teaching a subject like Mathematics, which is often stigmatized in schools as being particularly difficult and easy to fall behind in, a one on one dynamic enables me to really spend as much time as is necessary on tricky concepts. My policy is that 'no question is too big or too little,' and i encourage my students to ask me anything, even if they feel that they 'should' know the answer, or perhaps were unable to ask their school teacher.
It is important that no student is ever made to feel inadequate for not knowing something. I aim to build a high level of confidence in my students that will enable them to take Mathematics in their stride, be well equipped to tackle forthcoming concepts and problems in the classroom environment, and above all, to enjoy their studies.


Class Teacher

May 2017 - Aug 2018

Evelyn Cyrus school

Teach,Organise Christmas and end of session party, advertise the school

Class teacher

Jan 2008 - May 2017

Sophia Group of schoolls

Teach,Organise Christmas and end of session party, advertise the school

Mathematics Tutor

Aug 2015 - Present

Prepclass Ng Ltd

Every student is unique in his or her approach to learning. I strongly believe it is important to embrace such individuality, tailoring my own approach and teaching techniques to each of student's specific needs, whilst drawing out the full potential of this uniqueness. I think that all students have the ability to be a very different model student - I do not think that the purpose of tutoring is to create clones. In such a way, I come to tutorials equipped with numerous methods of making requirements stipulated by the syllabus suitable, engaging and exciting for any given student.
HND Accountancy

Nov 2012 - Sep 2014

Lagos state polytechnic