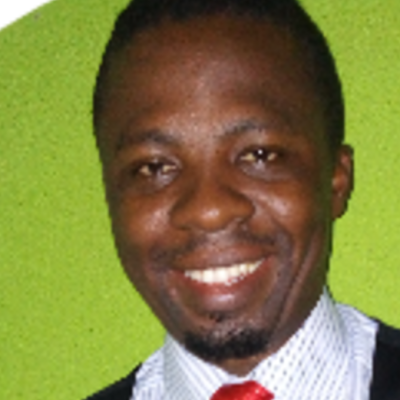 David A.
Commerce Tutor
Experienced Commerce Tutor
Having taught Commerce to a great number of students over the years, i have found that each of them learn and makes sense of their subjects in very particular ways. As such, i always try to match my teaching style with the learning style of my students.
I have a great interest in learning strategies and understanding the myriad of ways in which students absorb information.
About
My name is David. I am a graduate of Accountancy from Lagos State Polytechnic.
I am a very passionate teacher, with over 15 years teaching experience in Economics and Commerce. I'm very versatile with the capacity to teach a wide range of subjects. I have prepared students for S.S.C.E with good grades to show for it. I inspire my students and imbue them with the needed confidence.
For me, the greatest reward tutoring can offer is watching my student grow in knowledge but also self-confidence. I believe effective tutoring is about delivering complex concepts in simple terms with patience, enthusiasm and encouragement.
Creating a better relationship with my students means that there would be a perfect link between their studies and all life experiences. This will in time help for a greater understanding of the topic and in my students all round development.
Surely, teaching skills and initiatives that students can then forever more rely upon, such as word association and memorization through recalling related experiences, is the best legacy any tutor can have.
Education
HND Accountancy




Jan 2011 - Oct 2013

Lagos state polytechnic
Experience
Subject teacher




Sep 2012 - Present

Westhills high school

I taught mathematics Jason 1-3. I have been teaching Financial accounting and insurance since I was appointed. I am also responsible for preparing students for final exams

Subject teacher




Jan 2010 - Jul 2012

Dolafield College

I taught Financial accounting and Economics S.S 1-3.

Economics and Commerce Tutor




Jul 2016 - Present

Prepclass Ng Ltd

To me, interaction and discussion are prerequisites to a successful tutorial. A lesson is not a lecture; rather, it is an opportunity to inform and consolidate understanding through active engagement in a specific topic. Having worked with students of all ages, i have come to notice a common trend: often, the basic knowledge of how to answer a question or solve a problem is present, but the student lacks the skill-set to confidently perform this in an examination scenario. My interlocutory approach will encourage critical investigation into a topic, resulting in a more complete understanding and improved confidence.