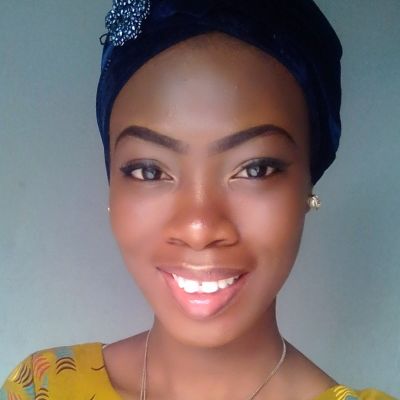 Akomolafe T.
Literacy Tutor
Excellent Literacy Tutor
I will aid them to read to ensure we develop their vocabulary, I will also encourage them to listen and understand, we would work on also developing their ability to connect sound and words.
We will engage in different activities ranging from rhymes, I will encourage them to turn the pages and talk about what they have seen. I will use my finger to guide their eyes from left to right across the page as they read, and point out certain words or phrases, we will link books we read with real life activities that go on around them.
About
My name is Tofarati. I am a dedicated and well refined tutor, I possess the initiative and ability to take responsibilities and achieve outstanding performances.
I have my degree and experience in Montessori having acquired it in Arm Montessori School for a duration of a year of which I was tested practically, orally and in written form at the completion of my practice.
I ensure my pupils are not only independent in carrying out tasks but also do so with little or no errors at all.
I lay important emphasis on cognitive, effective and psycho-motor development and I also strive to mold my pupils into active, fast thinkers and solution providers.
I pay attention to every details as it concerns my pupils and together we work efficiently to achieve excellent results..
Education
B.Sc Biology




Oct 2017 - Present

University of Lagos
Experience
Classroom manager




May 2016 - Oct 2017

Arm Montessori School

At Arm Montessori School, I handled my class successfully, built a good relationship with each pupil and discovered their potentials. I prepared and evaluated my plan to suit the needs of every child in my care, I prepared them for tests, I also had revision classes them for tests, examinations and spelling bees. Facilitate the teaching by sourcing for materials sending equipment needed for a particular lesson; Guide a particular group of kids at a table trying to complete a specific task; Chaperon the students while going on a trip outside the school; Work on class display and beautification;

Private tutor




Oct 2014 - Feb 2016

Unique tutors

I tutored pupils in the lower primary section in their different subject areas and skills. I have been teaching Mathematics, English Language, Sensorial Education, Practical Life activities and Cultural activities for Early years learners (within ages 0-6). In this institution, we make use of the British and Montessori curriculum, providing exquisite education for learners.