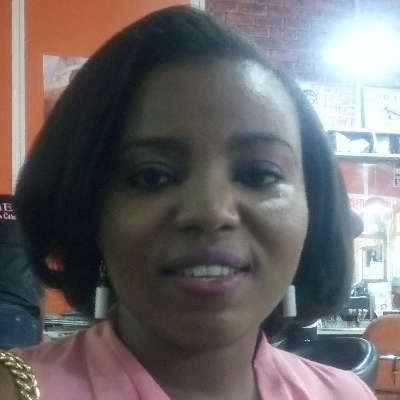 Amadi P.
Mathematics Tutor
Experienced Mathematics Tutor
My approach to tutoring Mathematics focuses on building the confidence of my students, particularly surrounding examination preparation and techniques.
I favor the one on one teaching approach, as for me, it provides a more disciplined and focused environment for my students to learn.
About
My name is Amadi. I am a graduate of Education from the National Open University of Nigeria.
I am passionate about impacting knowledge in my students. With over six years experience teaching Mathematics, English Language and Basic Science, i have an amazingly, friendly, flexible, creative, caring, optimistic, adaptable, patient and dedicated personality in my teaching strategies.
I also have vast experience in Montessori, IPC, British, Nigerian and IGCSE Curricula.
Students both succeed and struggle for a variety of individual and unique reasons and, consequently, it is important always to take ones approach from evaluating and reflecting on the learning style of the individual student at hand.
In my experience, however, success can often be achieved by bringing complex subjects back to their fundamentals. This allows for the effective identification of issues in understanding and builds an enduring sense of confidence upon which my students can develop.
I try to combine this general approach with an engaging attitude, a high expectation of independent and creative work, and finally a supportive, knowledgeable environment for error and development.
When working towards specific examinations and entrance tests, it is key to make additional extensive use of the relevant content syllabus, examination reports and mark scheme to familiarize my students with effective strategies for achieving success.
I know that every student is different and special, so i take time to study my students to know the best approach suitable for him/her.
Education
B.Sc Computer Science




Feb 2010 - Feb 2014

National Open University of Nigeria
M.Sc Computer Science




Oct 2017 - Present

University of Lagos
Education




Apr 2017 - Dec 2019

National Open University Of Nigeria
Experience
Mathematics, English Language and Basic Science Tutor




Sep 2014 - Present

Prepclass Ng Ltd

I believe that best results are achieved when my students are given the freedom to formulate their own opinion. Asking questions is central to my approach in every lesson, and I aim to equip my students with an intellectual confidence that will serve them well in tricky examinations and beyond. This approach also demands flexibility and as a result, I always make sure to tailor lessons and schemes of work according to the exact requirements of each student.

Class teacher




Aug 2017 - Present

Marymount School Lekki

As a Year 1 teacher, I provide effective learning exercises to help children successfully transition into the elementary classes and promote physical, emotional, social and intellectual development. I often focuse on reading and writing skills and on helping children hone the skills they learnt in Reception or Nursery 2. I also introduce basic science and mathematical activities. I create a developmentally appropriate curriculum that includes many different activities on all core subjects, such as reading, writing, science, mathematics and social studies. I facilitate learning by using a variety of teaching techniques, such as hands-on activities, group discussions, songs, books, games and crafts.

Class Teacher




Aug 2015 - Sep 2017

Cedar Oak School

As a Year 2 and 3 class teacher, I taught all subjects (Mathematics, English, Science, Social Studies, Agriculture, ICT and so on). I prepared, created and taught lessons in all areas of the curriculum using a multitude of online resources. I also created and executed intervention plans for struggling students. I initiated and facilitated classroom discussions in order to increase engagement and promote open dialogue and exchange of ideas. I believe that every child is unique .

Class Teacher




Aug 2012 - Aug 2015

Early Excellence School Ikoyi

Providing a variety of materials and resources for children between the ages of 2 and 5 to explore, manipulate and use both in learning activities and in imaginative play. Also, I attend to children's basic need by feeding them, dressing them, changing their diapers and potty training. I teach basic skills such as color, shape, number and letter recognition, personal hygiene and social skills. I organize and lead activities designed to promote physical, mental and social development, such as games, arts and crafts, music, storytelling and field trips. Finally, I observe and evaluate children's performance, behavior, social development and physical health.