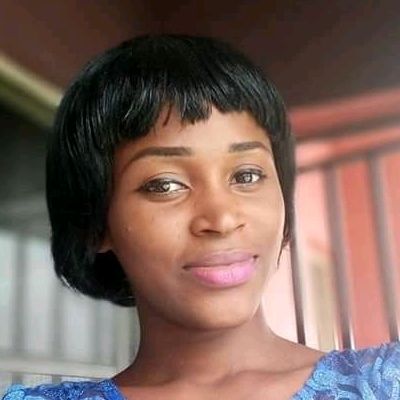 Ololade A.
Mathematics Tutor
About
My aim in teaching is to help my students facilitate their ability to find solutions, get results and understand topics in a better way. I believe learning is important for students, not only to pass their exams and gain qualifications, but also for personal development and career choices/adaptability.
I try to be supportive and constructive when teaching, offering my students well prepared and structured sessions that are engaging, fun and productive. I work meticulously to ensure that the required skills are taught in an effective and memorable way, which will, in turn, make the student better at the subject that is being taught.
For me, the crucial starting point when tutoring is engaging a student's interest. One-to-one tutoring is a unique opportunity to tailor teaching to the character and needs of an individual learner. Every student's mind works differently, and framing a subject in a way that excites that particular young person helps them find the energy and confidence to achieve.
Education
BA History and International Studies




Dec 2010 - Jul 2014

University of Ilorin
Experience
Subject Teacher




Jan 2015 - Oct 2015

Muslim Community College

I taught Government and Agricultural Science to students in the senior secondary section. I prepared them for the WASSCE, JAMB and NECO examinations. I taught them with the aid of a detailed lesson plan, each topic was thoroughly enunciated so we could achieve the desired aim at the end of sessions. I also made use of revision questions to give them a fill of how external examination questions are set.

Class Teacher




Jan 2016 - Jul 2016

Will of God International College

I taught students in the primary section. I taught Mathematics, English Language, Verbal Reasoning, Quantitative Reasoning, Social Studies, Science, etc to them. I made sure to instill discipline as well to ensure there was orderliness in the classroom at every point in time. I gave reports to parents to keep them updated withh the performance of their children.

Dedicated and Experienced Private Tutor




Feb 2017 - Present

Prepclass Home Tutors

I believe that students of all abilities can benefit from tutoring tailored specifically to meet their needs by teaching various subjects, with the use of various curricula (including the British Curriculum). For some students the main priority will be imminent exams, with a focus on receiving a specific grade, while for others tutoring is a means through which they unlock their full potential and natural curiosity for a subject. I am proud to be able to cater to both types and all in between, tailoring my tutoring accordingly. My teaching is therefore not just about scrupulous question-and-answer practice - my students benefit greatly from the time and stress management techniques that I developed, and these can be just as, if not more, effective at improving grades as rigorous drilling in exam technique.

Academic tutor




Sep 2017 - Oct 2019

Scholastic bridge foundation

I worked as a personal tutor to one of special needs tutor. I engage him in school related subject. I also help develop learning curriculum to ensure Maximum learning outcome.
1 Review

Mr Olalekan

Apr 2018

Ms Ololade is an excellent teacher, she is very passionate and dedicated to what she does. My ward always looks forward to lessons with her.