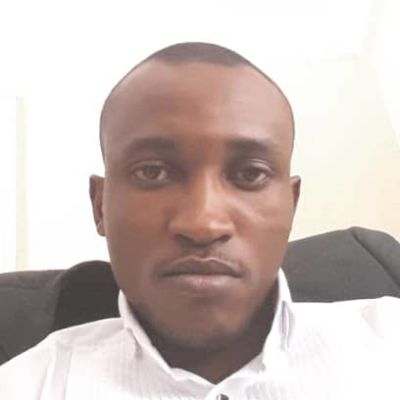 Amojo I.
Principles of Accounting Tutor
Certified Accountant
I think it is vital to be able to tailor each set of lessons to the needs of the individual student. Everybody learns in a variety of ways and, as such, I am always on the look out for new techniques and ideas to help me in my teaching.
That said, I am always committed to helping students develop their confidence as I believe that if someone is to work successfully they need to firmly believe in their capacity to improve. I like to encourage a relaxed but focused working environment with a friendly and engaging style.
About
I am a Chartered Accountant and also an Accounting degree holder.
To me, interaction and discussion are prerequisites to a successful tutorial. A lesson is not a lecture; rather, it is an opportunity to inform and consolidate understanding through active engagement in a specific topic.
Having worked with students of various ages, I have come to notice a common trend: often, the basic knowledge of how to answer a question or solve a problem is present, but the student lacks the skill-set to confidently perform this in an exam scenario. My approach will encourage critical investigation into a topic, resulting in a more complete understanding and improved confidence.
Private tutoring is a wonderful way to teach. Doing one-on-one lessons offers the ability to gear every moment to suit each person's unique outlook, thus generally achieving quicker results. I believe the key is to first get an understanding of a student's motivation, learning technique and interests, then plan and tailor classes carefully and accordingly. Situations and attitudes often change, however, so as a tutor it is also essential to be alert, empathetic and flexible to ensure the best results.
Hard work and dedication are also crucial to achieving your goal, and throughout my classes I look for ways to get students enthused and keen to put in the time, which will help them with independent study. It is only when I think they are working to the best of their ability that I am satisfied.
Education
B.Sc Accountancy




Nov 2011 - Sep 2013

Ajayi Crowther University
Experience
Lecturer




May 2017 - Jun 2017

ICAN Training Centre

I taught Public Sector Accounting and Finance to students who were writing/preparing for ICAN examinations. I taught them using past questions to give them ideas of how questions are set.

Senior Auditor




Jul 2017 - Present

Office of the Auditor General of the Federation

I am a Senior Auditor in the Office of the Auditor General of the Federation. As an auditor, I inquire into and audit the accounts of all accounting officers and receivers of revenue and all persons entrusted with the assessment of, collection, receipt, custody, issue of payment of public moneys, or with the receipt, custody, issue, sale, transfer or delivery of any stamps, securities, stores or other State property. I also ensure all reasonable precautions are taken to safeguard the collection of public moneys and that the laws, directions and instructions relating thereto have been duly observed, I ensure all issues and payments were made in accordance with proper authority and that all payments were property chargeable and are supported by sufficient vouchers or proof of payment, I ensure all money expended has been applied to the purpose or purposes for which the same was granted by Parliament and that such expenditure conforms to the authority which governs it and has been incurred with due regard to the avoidance of waste and extravagance and that essential records are maintained and the rules and procedures framed and applied are sufficient to safeguard the control of stores and other State property.