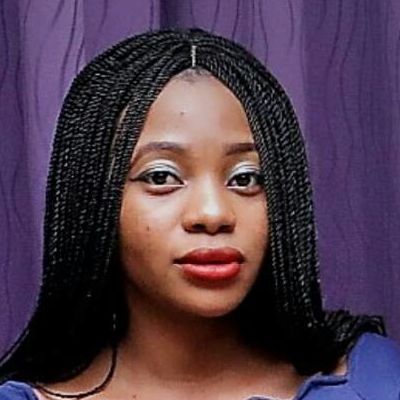 Over 6 years of experience
As a result of my background in Applied Biochemistry, I am well experienced in teaching all science subjects and will be able to share my knowledge and skills to help my tutees get the most out of their studies and achieve the best grades they can.
Anthonia C. also teaches English Language Tutor
Levels Taught: Lower Primary, Upper Primary, Upper Secondary, Special Needs, Languages
About

STUDENT
FAVORITE
Teaches students: Children from Primary School level to Senior Secondary School level and children with Special Needs.
Prepclass Tutor Since: May 2017
My name is Anthonia .C. I am a graduate of Applied Biochemistry from Enugu State University of Science and Technology.
My position at my present work place enables me to provide my pupils with the proficient skills they require in mastering subject concepts. My student-teacher experience allows me the opportunity to assume all the responsibilities of an elementary teacher at multiple grade levels. I feel confident and qualified to take on the challenges that teaching offers as I am always eager to demonstrate my talent and teaching skills and I am also committed to improving the high standards in the education of every child I come across.
I require the very best from all my students, because I do believe all children can learn. I welcome the new opportunities and challenges every student presents.I am very passionate about teaching and I have the ability to share my knowledge and skills with the help of my students to ensure they attain the best they can.
Above all as a teacher, I am highly challenged to be creative, nurturing and patient.
Receptionist

Jan 2015 - Dec 2015

Tender Care Hospital

As the receptionist, I was the first point of call for any visitor/patient who comes to the hospital

Subject (Chemistry & Biology) Lecturer

Jan 2016 - Oct 2016

Federal College of Forestry, Jos

I taught Chemistry and Biology to students at the above named institution

Primary 4 Class teacher and Subject (Chemistry) Teacher

Jan 2017 - Present

Covenant Hall School, Osapa

I work currently at the above named school as a Primary 4 class teacher and I teach Chemistry for SS1-3
B.Sc Biochemistry

Oct 2010 - Oct 2014

Enugu State University of Science and Technology
3 Reviews

Mr Adedeji

Mr Eze

Apr 2018

Excellent tutor

Mrs. Amosu

Sep 2018

Ms Anthonia has been a very effective teacher for my daughter. She is patient and understanding. I am pleased with her and intend for her to prepare my daughter for all her entrance examinations this session.