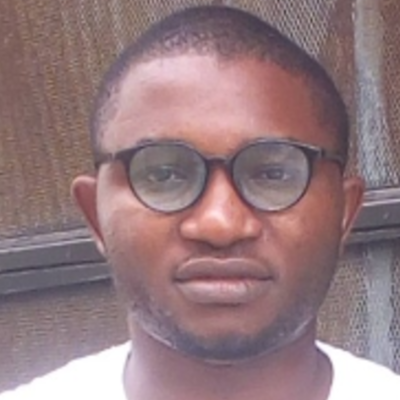 Dominic A.
Mathematics Tutor
Guru in Mathematics
From my experience i have come to understand that Math builds on itself. I find students struggle with higher levels of math because they don't remember what they learned before because they took the 'cram for the test' approach, and then they just brain dumped it,". "It'd be better if they would start from the beginning of their math career realising that they really need to remember everything they learn."
"There are certain basic concepts that need to really be understood. I have had students in algebra II or geometry who never fully comprehended the order of operations. Things like this apply to every single thing you do in math.
Practice questions and past papers are the best way of understanding a topic whilst also tailoring the knowledge to suit specific exam board styles. Hence my tutorials will mainly be based around going through specific questions on a paper, and then conferring with the mark schemes to get a real idea on what needs to be said to get every mark available, as there is a real difference between knowing a topic and being able to apply that knowledge to get the grade.
About
I am a graduate of Physics and an MSC holder in Physics and Astronomy from University of Benin.
I am a Physics, Maths and Chemistry tutor with nearly 10 years of experience. I love to teach so that students can understand regardless of prior knowledge. I am familiar with and can tutor GCSE, A-level, JAMB e.t.c. I am an organized professional with proven teaching and I possess a strong track record in improving test scores and teaching effectively.
I am a passionate teacher with an ability to work patiently and effectively with young students and communicate lessons in an understandable manner, I am also dedicated to facilitating Science, Technology, Engineering, and Mathematics (STEM) Education through voluntary activities.
I have also helped prepare students for various professional examinations such as CIE, GMAT and GRE.
I am passionate about teaching, I'm focused, committed and result oriented and I adopt punctuality as a code.
Education
M.Sc Physics




Jan 2014 - May 2015

University of Benin
B.Tech Physics




Sep 2006 - May 2011

Federal University of Technology, Owerri
Experience
Private Home Tutor.




Aug 2015 - Present

Prepclass Home Tutors

Create interesting lesson notes based on the school curriculum.I have helped improved the reading comprehension of 8 junior secondary school students within a 12-week school break; these students progressed from sentence building to understanding paragraphs and summarization, by focusing on motivational and creative material. I also teach Math, Physics and Science subjects in a fun and student friendly atmosphere that helps and prompts them to be more interactive in my sessions. I also have solid records of student i have prepared on GRE Quantitative examinations who performed excellently well with a band score of 160/170

Physics and Mathematics teacher




Jan 2016 - Present

Goldenline Schools

Teach Physics and Mathematics to the secondary school students, Explain and put them through areas they are not clear on.
9 Reviews

Mrs. Braimoh

Sep 2015

My son is very happy and motivated to work with Dominic. He tells me that he's finding the sessions helpful. Our aim for the tutoring is to help embed my son's school maths and also to give an extra stretch so that he is working to his full potential. I'm happy Dominic is supporting these objectives. I find him very helpful, responsive and well prepared. Lessons are positive so far.

Mrs Stella

May 2016

We are very grateful for the effort and determination with which he helped our son retake his Science exam. His knowledge of exam technique and ability to communicate concepts has ensured him a place in a leading University.

Mr. James

Jul 2016

I would highly recommend Dominic for Maths and Science. Dominic was engaged just 6 weeks prior to her entrance exam and she passed her papers. Dominic has an excellent knowledge of the subject and course syllabus. He quickly assessed my lack of knowledge and was able to focus her on the most critical areas to address this knowledge gap. Dominic then focused on exam practice and technique. His approach was excellent as he significantly motivated my daughter and together they made immense progress. My daughter had other commitments but Dominic worked in such a flexible manner that he was able to accommodate this without any impact on the end result. Dominic is truly a highly skilled tutor with the ability to get the best out of his student even when under pressure due to a short timeframe. She enjoyed being tutored by Dominic and I therefore would have no hesitation in recommending him.

Mr Peter

Jul 2018

Observing Dominic's lessons is always a pleasure as my children are deeply engaged with the Maths and Chemistry lesson, displaying a keen interest, asking pertinent questions to deepen their understanding and knowledge. My daughter talks a lot about his ability to break down difficult concepts into steps, which she finds particularly helpful.

Mr Kolade

Jan 2019

Mr. Dominic helped me prepare for the GRE examinations, he coached me effectively and prepared me for the loopholes I might face when writing the examinations. I am pleased to say I scored a 153 out of 170 in the just concluded GRE examinations. Thank you Mr. Dominic

Mrs. Aisha

Nov 2018

Mr. Dominic has worked with my son since 2017. Over this period, my son has improved drastically academically, he has developed a better attitude to his school work and I have Mr. Dominic to thank for this.

Mrs. Funmi

Mar 2019

Mr. Dominic is amongst the few passionate teachers I have met, he has created such a high standard for my daughter such that I find myself comparing all of her teachers with him.

Mrs. Edwin

Jan 2019

Dominic had just 3 sessions with my daughter and those days were truly insightful.

Adeola

May 2019

He is a passionate tutor, always prompt for his classes, follows through with with monthly plan and does assessments of the topics he teaches. Most importantly he gives feedback to me of his sessions which helps me track what and what was taught. I will recommend him for other clients.